At least three people killed after explosions at the finish line of the Boston Marathon
At least three people have been killed and scores injured after two explosions at the finish line of the Boston Marathon
Last Updated: 16/04/13 7:39am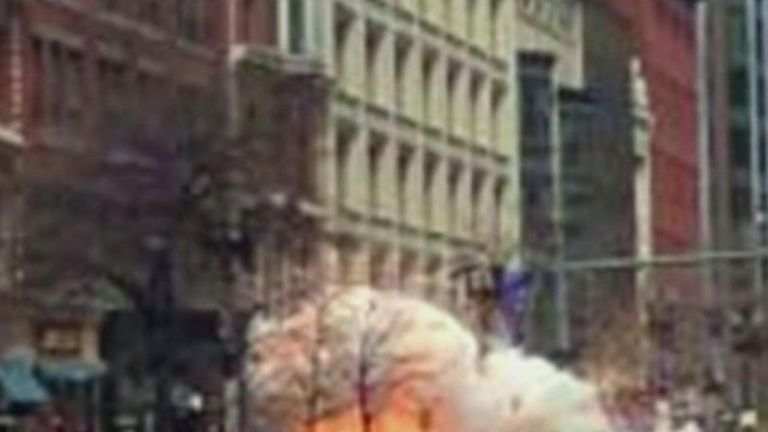 Spectators covered in blood were taken to the medical tent that had been set up to look after fatigued runners.
The first explosion was heard on the north side of Boylston Street about three hours after the elite runners crossed the line, just before the photo bridge that marks the finish line.
Another explosion could then be heard a few seconds later.
Around 27,000 runners were taking part in the marathon in the annual event.
A statement from the organisers read: "There were two bombs that exploded near the finish line in today's Boston Marathon.
Sympathy
"We are working with law enforcement to understand what exactly has happened."
Sunday's London Marathon will definitely go ahead as planned according to the event's chief executive Nick Bitel.
And Bitel expressed his sympathy for those caught up in the Massachusetts explosion.
"We are deeply saddened and shocked by the news from Boston," he said. "Our immediate thoughts are with the people there and their families.
"It is a very sad day for athletics and for our friends in marathon running."
The explosion took place after the elite race had finished. Lelisa Desisa of Ethiopa won the men's race with Rita Jeptoo winning the women's.
The race - the world's oldest annual marathon - is held each year on Patriot's Day.
The popular event attracts huge numbers of spectators and this year's race had around 25,000 registered entrants, with the official website listing 374 competitors from the United Kingdom.
UK Athletics confirmed that none of their elite runners had taken part and added that Ross Murray, who ran in Sunday's one mile invitational was "absolutely fine".
Twenty-two-year-old Murray himself Tweeted: "Just so everyone knows, I'm ok and well , wasn't around the bombs. Xx"
Tatyana McFadden, who won three golds in London Paralympics, won the women's wheelchair race and later Tweeted: "I'm am okay my family and teammates are okay. Please please pray for those who were running and got hit by the bomb. Pray 4 family's-friends."