Dalglish hails Mersey supporters
Kenny Dalglish believes supporters of both clubs will do Merseyside proud when they mark the anniversary of the Hillsborough disaster.
By Tom Mallows
Last Updated: 13/04/12 11:52am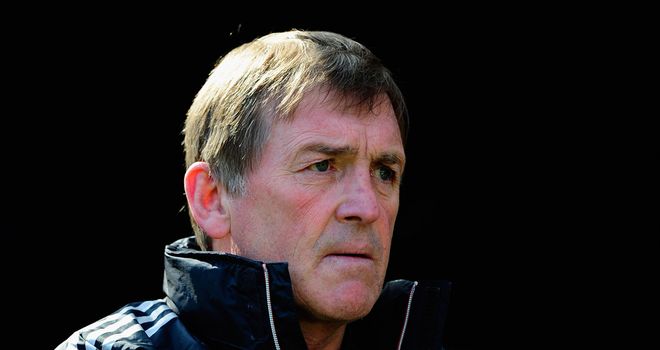 Liverpool boss Kenny Dalglish believes supporters of both clubs will do Merseyside proud when they mark the 23rd anniversary of the Hillsborough disaster ahead of the FA Cup semi-final on Saturday.
The two city rivals are preparing to meet each other at Wembley for the first time since the final in 1989, which came just weeks after the tragedy that claimed the lives of 96 Liverpool fans.
With Sunday marking the 23rd anniversary of the disaster Liverpool and Everton players will pay tribute by wearing black armbands, captains Phil Neville and Steven Gerrard will lay floral tributes and there will also be a minute's silence before kick-off.
Dalglish believes it is fitting that the two sides should meet this weekend and has backed both sets of supporters to do their clubs proud.
"It's coincidental that it's Liverpool and Everton at Wembley again because that was the final that year [1989]," said the Scot.
"It's going to be very emotive for everybody. The Evertonians were affected by Hillsborough as well as the Liverpool fans, with family members who never came home.
"It will be poignant and I'm sure both sets of fans will grace the minute's silence with the dignity they've shown since 1989.
Dignified
"The support the Liverpool people have had from Evertonians and vice-versa has been magnificent, and they're a credit to the city with the way they've handled themselves in a dignified manner, and I'm sure that'll continue.
"Every time both clubs have met in London both sets of fans have been an absolute credit to the city and I am sure Saturday will be another occasion when they represent the city of Liverpool and their respective clubs very proudly."
While the pre-match tributes will put football firmly in perspective, Dalglish knows that the game is a momentous one for both clubs.
"The fact it is a semi-final is big enough in itself," he added.
"The reward is big enough, although the opponents could have been made easier for us if we had got someone other than our city rivals.
"It is a huge game. It will be what happens on the day, the run-up to any game is irrelevant.
"We don't want to get ahead of ourselves, we know how difficult it is going to be and know they will be as equally determined as we are to win."