Hammers time
Jaime Winstone talked to Soccer AM about West Ham, her new film and her shaven head.
Last Updated: 14/04/12 4:53pm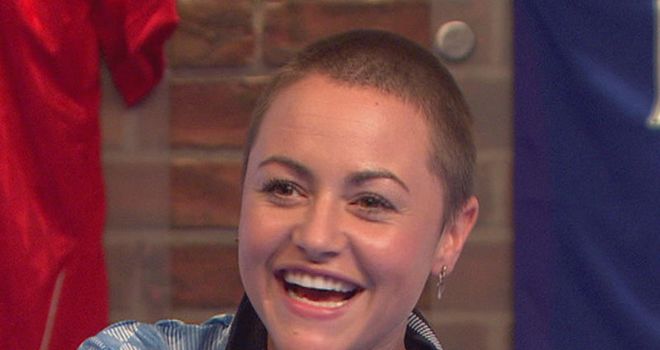 Actress and West Ham fan Jaime Winstone remains hopeful her team can still win automatic promotion back to the Premier League.
Daughter of actor Ray, the 26-year-old joined Max and Helen on Soccer AM to chat about her passion for the Hammers as well as her new film Elfie Hopkins and life on set of Mad Dogs.
And despite West Ham's recent slump in form, which saw them draw six of their last nine matches, including a 3-3 draw with Birmingham on Easter Monday, she feels they can reach the Premier League even if it is through the play-offs.
"I am not so confident if I am honest but we seem to pull through when we are under immense pressure," she said. "We have just got to believe. We just have to pull it out of the bag now boys."
She added: "It was a great game against Birmingham and we came back really well. We always seem to come back when we have to. We need to win these games."
Jaime takes on the lead role in her new film and also co-produced and co-wrote the British horror, which sees her dad turn up in a cameo role.
"It is really exciting to be promoting it because it is our film and our baby," she said. "I grew upon watching films like Lost Boys and Twin Peaks and this is kind of my homage to that really.
"It was my first title role so it is scary. It is not for everyone but you have just got to do what you have to do rather than do what everyone expects you to do. I am really proud of it and I really like it as a film."
The 26-year-old was sporting a shaved head after having cut it for her new series of Mad Dogs in South Africa, which she described as "liberating", and also revealed last week's guest Max Beesley was the best cook among her co-stars.