Howard had to go
Brian Howard explains to Soccer AM why he had to leave Portsmouth and his hopes for the future.
Last Updated: 19/01/13 3:43pm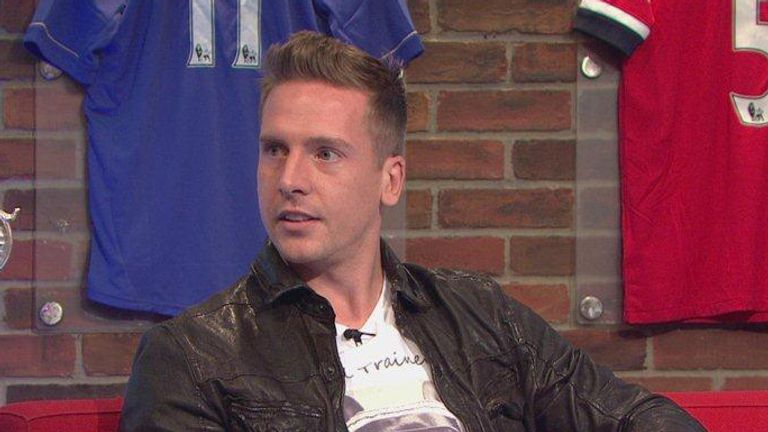 Brian Howard explains to Soccer Am why he had to leave Portsmouth and his hopes for the future.
The midfielder was released from the Fratton Park outfit earlier this month due to their perilous financial position and says it is a great shame that the great club has found themselves in such a position.
"It was just all the troubles down there - they have been in administration for over a year now," explained Howard on Soccer AM.
"As players we were told that it was going to be taken over, there would be long term deals on the table, players would be coming in to help get it back up - it is a great club and it should be higher.
"When I signed they showed me a list of players who they wanted to bring in if they got the budget they wanted. I knew a couple of them so I texted and phoned a few of them and they said yeah, it's a great club if it gets taken over and we all go there then it will be great. But obviously the opportunities did not come, the buy-out did not happen and the money was not available.
"It has kind of dragged on and we knew that as players who had been signed within their specific budget, that it if it was not sorted well then come January we would have to leave the club so that the club could continue in the future.
"I half expected it - you hoped that it would not come but if the takeover was not completed then there was always going to be the chance that I would have to leave."
Negativity
Howard admitted that the drama off the field did affect the performance on the field and that sometimes they did not know who was in the team until just before the game.
"It does have an impact on the pitch - it's your job and you do the best you can but obviously it creates some negative feelings - there are knock backs all the time. You hope the buy-out will happen, that you will sign a new contract and get your future sorted but every week that does not happen you start having different players coming in and out and you are not sure what the team is going to be week in and week out and it has a bit of a negative effect.
"At one game - I think early in the season - we were going through our set-plays and team shape on the Friday but we could not do it all because we did not know who was going to play at the back. An hour and a half before the game and you are turning up and meeting the players who you are going to play with."
The 29-year-old free agent does have a few options and said that while he would love to be part of the Transfer Window drama, he can still be signed after it closes.
"With my situation even if the window closes I can still go the week after so I am in a stronger position in a way," added Howard.
"I am lucky that I have already had some offers come in. I have a few options so I am going to take a step back, look at what is best for me and my family and look for the next challenge. The Championship would be nice, I have plenty of experience and at 29 I still have plenty of years to play in that league. Abroad is an option too but that is something that my wife and I have to sit down and discuss it."