Schwarzer aiming for World Cup
Fulham keeper Mark Schwarzer has no plans to retire in the near future and wants to represent Australia at the 2014 World Cup.
Last Updated: 09/11/11 10:49am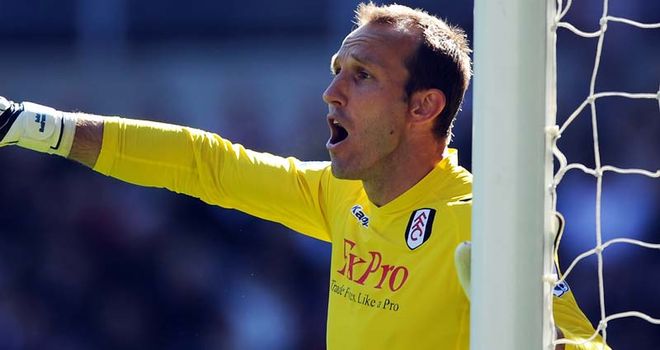 Fulham goalkeeper Mark Schwarzer has no plans to retire in the near future and has voiced his desire to represent Australia at the World Cup in 2014.
The 39-year-old, who arrived at Craven Cottage from Middlesbrough in 2008, is a regular between the sticks for both club and country.
Schwarzer hopes to follow the lead of Tottenham counterpart Brad Friedel and former Manchester United shot-stopper Edwin van der Sar by prolonging his playing days as long as possible.
"The World Cup in 2014 is definitely an aim, and then we will see what happens," he told Fulham's official website.
"When I look at people like Brad and Edwin last season, people who can still perform at this level at 40-years-old, it gives me inspiration and I want to carry on as long as I can continue to play well and enjoy my football."
Fitness
Schwarzer says he works hard to maintain his fitness by making the most of the facilities available at Fulham.
"I think the way the game is today and what you have at football clubs helps you to take care of yourself," said Schwarzer.
"If you keep that as a player you have a fantastic opportunity.
"We have that at this club with the Sports Medicine and Exercise Science department and I exploit them as much as I can. I try to stay as fit as possible and train as much as I can.
"I've done a bit of yoga but it's not something I get a lot of done, it's more pilates, which I've been doing for four to five years at least. That has helped me massively with reflexes and mobility. That and a lot of gym work."