Kewell frustrated by wait
Australian forward Harry Kewell admits the wait to find a new English club is frustrating with the new campaign closing in fast.
Last Updated: 29/07/12 4:03pm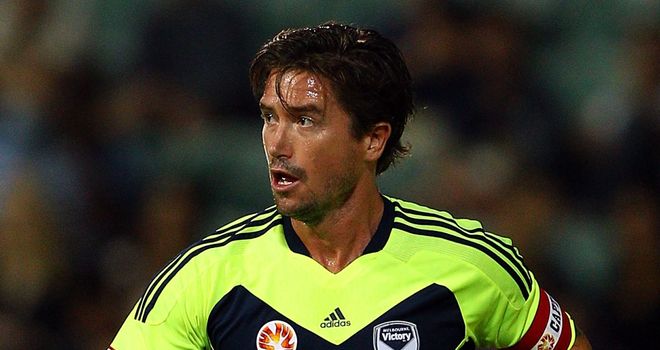 The 33-year-old endured a difficult injury-cursed spell at Liverpool after a big-money move from Leeds United, before spells with Galatasaray and Melbourne Victory.
Kewell has now opted to return to the UK for family reasons after one season in his native Australia with A-League side Victory.
The Australia international has been linked with Middlesbrough, Blackburn and Swindon Town, but no deal has been forthcoming and he said his reputation from his last stint at Liverpool hadn't helped.
"That's my biggest problem because no one, especially in England, has seen me for four years because I've been away," Kewell told Australia's Daily Telegraph.
"And obviously when I left England I had a bad name because of all my injuries, but in the last four years that I have played in Galatasaray and Melbourne, I've played all the games.
"It's very difficult. I'm twiddling my thumbs. I'm working and training but don't know what I'm doing.
"I'd love to be playing back in England to get a feel for that again. Whether it happens or not is another question.
"It's just a waiting game and it's frustrating because I need to do something and once I find out what I'm doing, I'll be a lot happier."