World Cup: England hope to play Germany in November friendly at Wembley
England are expected to play a friendly against Germany as they begin their preparations for next year's World Cup.
Last Updated: 16/10/13 11:00pm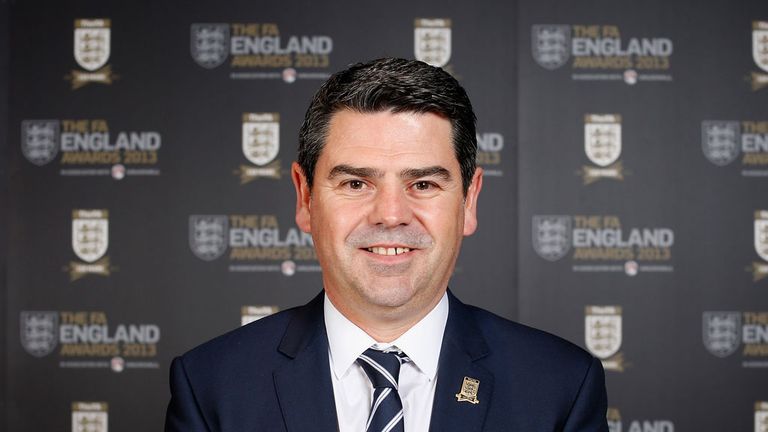 Roy Hodgson's side confirmed their place in Brazil with Tuesday night's 2-0 win over Poland at Wembley and they are likely to return there on 19 November to face Germany, although the fixture is yet to be confirmed.
Another friendly will be arranged for either Friday 15 or Saturday 16 November against as yet unnamed opponents, although Australia and Argentina are believed to be the preferred options.
"It's not a secret that we've been looking at ending our 150th year anniversary with Germany," the FA's Club England managing director Adrian Bevington told Sky Sports News.
"While I'm not in a position to formally announce that at this particular moment, I'd like to think that we'll play Germany as a final fixture of our 150th celebrations on the Tuesday of the international double-header.
"We'll also look to play a non-European opponent on the Friday or the Saturday of the November fixtures as well."
Initial plans are also in place to play Denmark at Wembley in the international window in March, although these are yet to be finalised.
Preparations will then continue apace at the end of the domestic season, with England due to play another friendly match at Wembley on 31 May, before travelling to North America to take on the USA.
They will then travel to a training camp in Miami and will play another game against an unknown opponent in Florida before moving on to Brazil, where they will be based in Rio de Janeiro.
Bevington confirmed they hope to be base at the Urca military base, the facility they used for their friendly with Brazil in June and which has been designated as a training ground for the World Cup.
"The organising committee in Brazil have contracted the Urca base (as a training base for the tournament)," added Bevington.
"We were the first team so that was our first option, and we are expecting that to be our training ground.
"The hotel we have earmarked is the Royal Tulip. It's a bit further around from the Copacabana, but it is still pretty central.
"When we go out to Brazil for the World Cup draw on 6 December we will also have a small group of people who will go to Rio as well and make sure that everything is in place there."