Croatia fined over fan racism
The Croatian Football Federation has been fined 80,000 euros by UEFA after fans racially abused Italy's Mario Balotelli at Euro 2012.
Last Updated: 19/06/12 4:15pm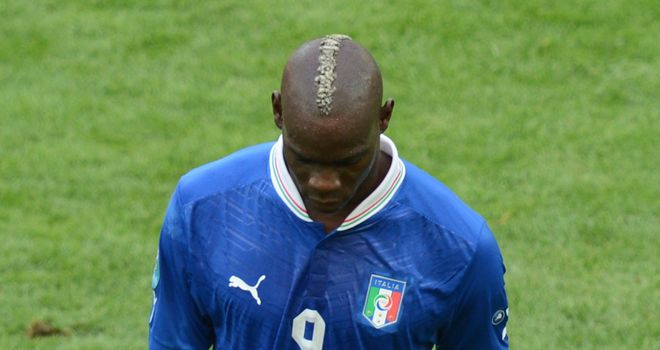 The Croatian Football Federation has been fined €80,000 (£64,561) by UEFA after fans racially abused Italy forward Mario Balotelli at a Euro 2012 match.
The charges related to "the setting-off and throwing of fireworks, and the improper conduct of supporters (racist chants, racist symbols)", UEFA said in a statement.
The punishment was the first for a racially-aggravated offence at a tournament which has been marred by the problem.
UEFA added: "An appeal can be lodged against this decision within three days of the dispatch of the reasoned decision."
The fine is €20,000 (£16,152) less than Denmark forward Nicklas Bendtner was ordered to pay by a UEFA disciplinary panel the day before for revealing a sponsor's name on his underpants.
National associations can be fined up to €1million by UEFA.
Accusations
Football's European governing body received reports from stadium monitors that 300 Croatia fans made monkey noises at Balotelli during a 1-1 draw in Poznan last Thursday.
There were also accusations of a banana being thrown onto the pitch at the Municipal Stadium.
Croatia were eliminated from the tournament in Poland and Ukraine on Monday, with Spain and Italy advancing to the quarter-finals from Group C.
Earlier Monday, UEFA president Michel Platini said he was "not happy with the Croatian people."
Platini described the atmosphere at Euro 2012 stadiums as "99 per cent great. The people who come to the stadiums, they were nice, except some Croatians."