World Cup: Croatia full of respect for Wales ahead of qualifier
Croatia are full of praise for Wales, and particularly Gareth Bale, as they prepare to meet on Tuesday.
By Jure Bohoric
Last Updated: 25/03/13 7:37pm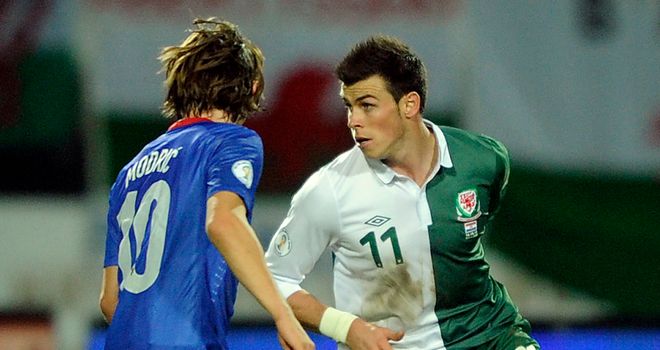 Former Middlesbrough star Alen Boksic, now assistant coach to Igor Stimac, believes that Bale is the third best player in the world.
"Bale is a much better player than I ever was! He is just like Messi and Ronaldo, he is third best in the world right now," Boksic told Sportske Novosti.
"His physical abilities are unbelievable, he has a great strike and he also has something that could be a big problem for us - you just don't know in which position he plays."
Former Tottenham team-mate Luka Modric is already a confirmed Bale fan, and he says it is a relief to Croatia that his team-mates Aaron Ramsey and Joe Allen will not be playing.
"Gareth Bale is the most dangerous man in the Wales team, but for us it is very good news that Joe Allen and Aaron Ramsey are not playing," he said.
"Those two are the most creative players in the Wales squad. They are really dangerous and hard to deal with. It is really good news for us that they are not playing.
"Bale triggers everything for the Wales team. We will have to be very careful with him. But we stopped him once and I believe that we can do it once again."
Croatia will go into the game without their hugely experienced defender Joe Simunic.
"Ten minutes before the end of Serbia match I felt something in my calf muscle. It was not a big pain but when I was under the shower it got bigger and bigger," he explained.
"Next day I went for a medical exam and it showed that I ruptured my muscle. I will miss the Wales match for sure but then I will return soon. I just hope that my team-mates will not miss me too much. It will be hard not to help them but that's football. There is nothing I can do."