Croatia coach Igor Stimac seeking first win over Scotland
Croatia coach Igor Stimac has set his sights on a first-ever win over Scotland in the World Cup qualifier in Zagreb.
Last Updated: 07/06/13 6:39pm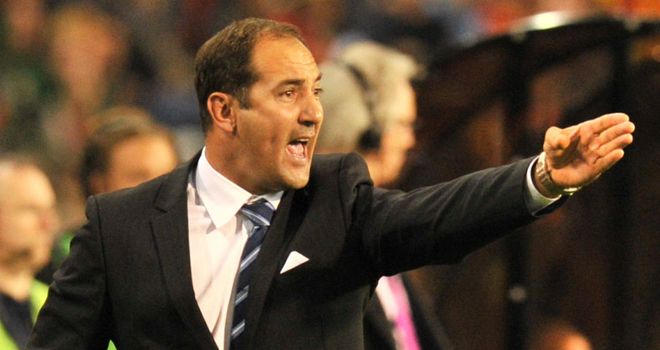 The three previous meetings between the two nations have all ended in draws, but Stimac is determined to claim three points from the Group A clash.
Stimac, whose side have 16 points from six games, said: "We are ready for the game.
"I know it's not an easy job for Gordon Strachan but we are going to make it even more difficult.
"There are no easy games. You have to earn it on the pitch.
"We are very serious about this game. We must not think that it's going to be easy. The Scottish team is a dangerous one.
"But I will not allow you to take points from here. I will do all necessary.
"We have never won a game against Scotland. Tradition is not on our side but we have to break it on Friday.
"I'm not sure who is going to play because we are expecting many changes in their team. Any analysis from the past games is useless.
"We are concentrating on our game and our players.
"I suppose they will try to defend themselves and do counter-attacks. We will see."