Croatia coach Igor Stimac insists Gordon Strachan will do well as Scotland boss
Croatia coach Igor Stimac is confident Gordon Strachan is the right man for the Scotland job.
Last Updated: 15/10/13 8:15am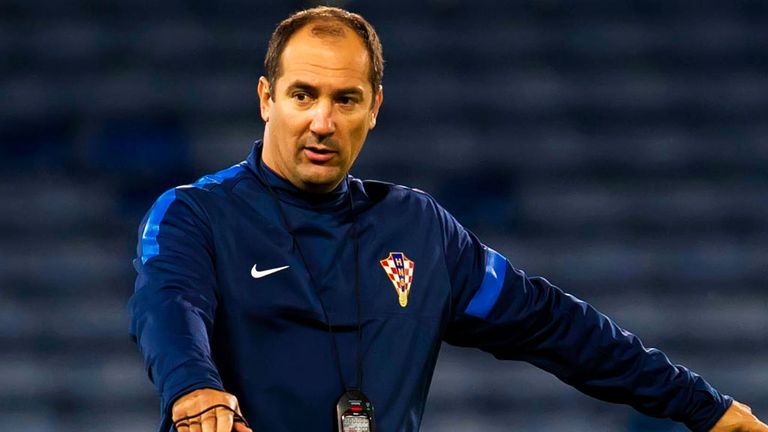 Strachan replaced Craig Levein as Scotland boss in January after the 2014 World Cup qualifying campaign was all but over.
And the former Celtic boss hopes to take Scotland to a major tournament for the first time since 1998, when the finals of the European Championship take place in 2016.
"He is a key man for your success," Stimac said. "You can already see that he is constructing the team for the next qualifiers. Before him, you didn't look well to be honest.
"I wasn't happy that the last manager was going and Gordon came in.
"I knew that changes would be made and your team would perform in a different way and he is putting things in the right place.
"I am quite sure that Scotland will be tough opponents in the next qualifiers. Looking at the Scottish team now, I would say that you are on the right track."
Meanwhile, Stimac clarified his comments about the clash at Hampden being like a "kind of a training session" for Croatia.
"I meant that we have a chance to try a few things here because there is two play-off games for us after the game against Scotland," Stimac added.
He continued: "I would never underestimate anybody, especially not Scotland, the team who beat us in Zagreb.
"We are here to play to the best of our abilities with the best 11 players we have at the moment and we will try to win the game. We need to gain some confidence back."
Stimac admitted that losing 1-0 to Strachan's side in the summer was the turning point in the campaign for his team, who had won five of their opening six games previously while drawing the other away to Belgium.
"As far as we are concerned, yes," he said. "It was a very bad defeat for us.
"Unexpected I would say. Again, not meaning to disrespect Scotland but we were clear favourites in that game.
"We did enough to win to be honest. We conceded a stupid goal and we didn't take our chances, that happens sometimes in football. We were sad after that because that was the turning point."
Scotland v Croatia is live on Sky Sports 1HD tongiht at 7.30pm