World Cup qualifiers: Croatia boss Igor Stimac offers to resign after loss to Scotland
Croatia boss Igor Stimac offered to resign after Scotland beat his side 2-0 in their final 2014 World Cup qualifier.
Last Updated: 16/10/13 1:35pm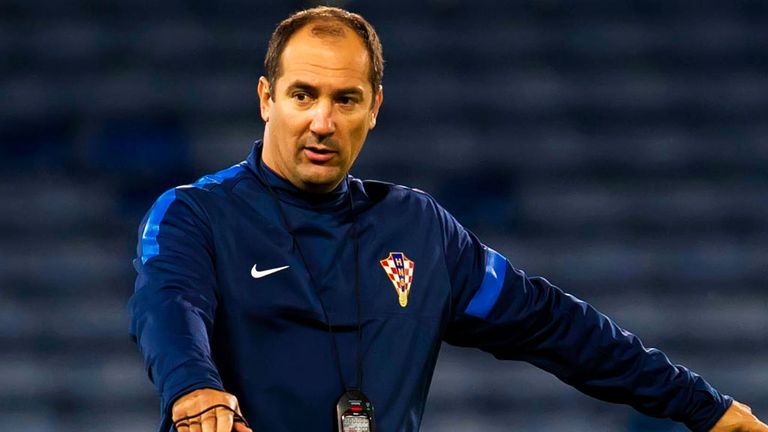 Robert Snodgrass, who had scored in the Scot's 1-0 win in Zagreb in June, opened the scoring in the first-half with a header before Steven Naismith added a second after the break when he followed up on a Barry Bannan penalty which had been saved by Stipe Pletikosa.
It was Scotland's first home win of the campaign and left them fourth in the table behind winners Belgium, Croatia and Serbia.
Stimac's side will go into next month's play-offs but the former Derby and West Ham defender spoke to president Davor Suker after the game to put his fate in his hands, after becoming fed-up with the criticism that has followed him during the whole campaign.
He said: "It is a bad defeat. I offered my mandate (resignation) to the president of the Croatian football federation because of the latest results of our team, because everything that surrounds us.
"Never mind that we qualified for the play-offs, I want to show some morale, certain responsibility and if there is anyone in the federation that does not believe in my work I want to give them the chance to change.
"They will have a meeting to discuss it."
Stimac continued: "It is all about the positiveness surrounding the football in our country.
"It seems we are not happy in Croatia to qualify for the play-offs.
"We were not happy after the first game even though we beat Macedonia, we were not happy in the second when we drew against Belgium or beating Wales 2-0, they said it was supposed to be 15-0.
"After Wales we went to Macedonia and beat them 2-1 and they said that was not good because they were on the up, we beat Serbia 2-0 and they said we barely survived and the goalkeeper saved us.
"We beat Wales 2-1 and they said we were lucky. That's how it works in Croatia.
"There were a lot of people against me from the beginning."
Stimac praised the Scots, saying: "I told you yesterday that Gordon is the right man and he will improve it that much that you will be proud of it once again.
"I can only wish Mr Strachan all the luck."