England move up in world rankings but will not be seeded for World Cup draw
England will not be seeded for the World Cup draw in December despite moving up to No 10 in the world rankings.
Last Updated: 17/10/13 3:28pm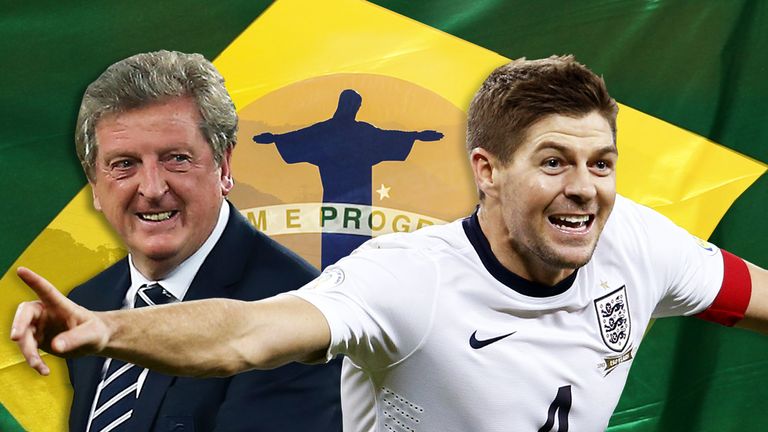 FIFA is using the rankings released on Thursday to determine the seeds for the tournament, with hosts Brazil and the top qualified teams sure to be kept apart in the group stage.
Roy Hodgson's side will therefore be in pot two and will be drawn into a group which includes one of Brazil, Spain, Germany, Argentina, Colombia, Belgium, Switzerland and either Uruguay or the Netherlands when the draw is made on 6 December.
Uruguay face a play-off against Jordan in November to confirm their place in Brazil, but if they lose, their seeded place will be taken by the Netherlands.
The new rankings have also confirmed which of the teams will be seeded for the European play-off draw. Portugal, Greece, Croatia and Ukraine will be in pot one, with France, Sweden, Romania and Iceland in pot two.
Scotland, who beat Croatia 2-0 in their final World Cup qualifier on Tuesday, are the biggest climbers in the new rankings, jumping 28 places to 35th.
Wales, who beat Macedonia last week before earning a creditable draw with Belgium on Tuesday, are up eight places to 44th.
The Republic of Ireland are down one place at 60th, with Northern Ireland down four at 90th.
FIFA World Ranking:
1 Spain
2 Germany
3 Argentina
4 Colombia
5 Belgium
6 Uruguay
7 Switzerland
8= Netherlands
8= Italy
10 England
11 Brazil
12 Chile
13 USA
14 Portugal
15 Greece
16 Bosnia-Herzegovina
17 Ivory Coast
18 Croatia
19 Russia
20 Ukraine