World Cup: Fernando Santos admits defeat for Greece to Costa Rica was hard to take
Last Updated: 30/06/14 7:30am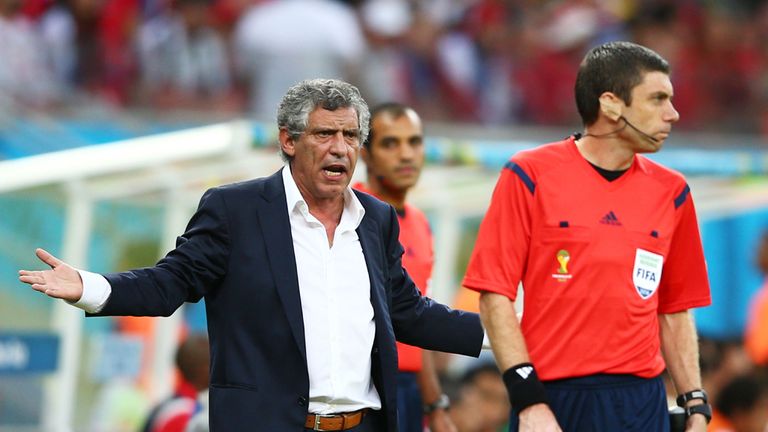 Greece coach Fernando Santos admitted that defeat to Costa Rica was hard to take as they secured a penalty shoot-out victory on Sunday.
The Greeks had kept themselves in the World Cup with an injury-time leveller from Sokratis Papastathopoulos in the last-16 clash in Recife, after Bryan Ruiz looked to have won the match for Costa Rica in normal time.
After a goalless period of extra time, Theofanis Gekas saw his effort save by Ticos goalkeeper Keylor Navas, which allowed Michael Umana the chance to win the match - which he did.
Santos' contract with the Greek federation ends in the coming days, and he will move on having led the Euro 2004 winners to the World Cup knockout stages for the first time ever.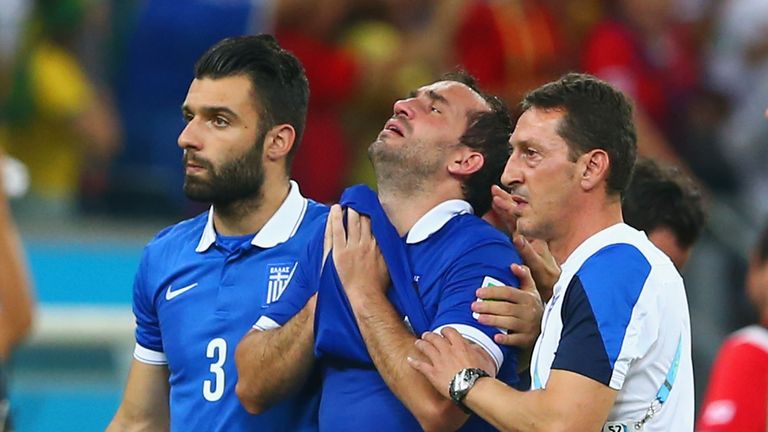 "I don't really like talking about luck or lack of luck," said Santos, who was sent to the stands before the shootout.
"Costa Rica won, they were obviously happier.
"Obviously it can always go one side or another and it went to Costa Rica's, therefore they won and they go on. For that, they have to be congratulated.
"It is a sad moment for us because obviously we want to keep creating history and to make the Greek people even happier. That was not possible.
"When the fifth penalty went in, I felt sadness, just sadness. Not much goes through your mind at that time. Immediately, you have a feeling of sadness.
"I wanted to continue, I wanted to go to Salvador, the team wanted to go to Salvador. It was a group feeling of sadness."