Uefa backing for Euro 2012
Gianni Infantino says there are no longer any conerns remaining over the preparations for Euro 2012.
Last Updated: 08/06/11 10:34am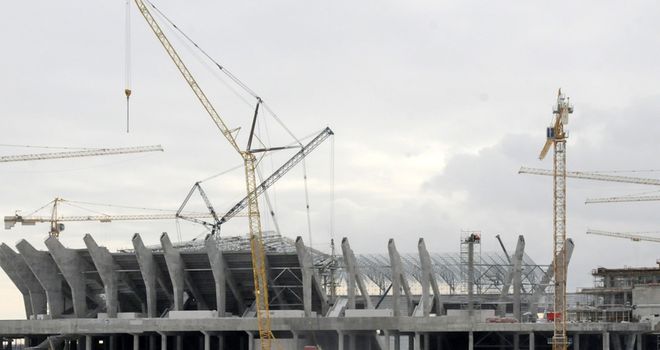 Uefa general secretary Gianni Infantino has insisted there are no longer any concerns remaining over the preparations for Euro 2012.
Ukraine will co-host the tournament with neighbouring Poland but doubts were raised by Uefa president Michel Platini when he visited the host cities early last year.
Platini questioned their preparation and announced they may be stripped of the position if they could not start hitting targets.
Kiev's Olimpiyskiy stadium, which is being renovated and updated, and Lviv emerged as the main talking points after Platini's visit last April.
But at a press conference marking one year to go until the opening game of the tournament, Infantino said: "It is impressive what is going on in Ukraine.
"There are many milestones but we are now on the final straight and have achieved much in Poland and Ukraine.
Wiped out
"The road was not an easy ride - the project was at a high risk (of cancellation) due to delays to facilities. Our doubts have now been wiped out; we are going in the right direction at the right pace."
Hryhoriy Surkis, the president of the Football Federation of Ukraine, echoed those sentiments and suggested Uefa are now completely behind the project.
He said: "Eighteen months ago we felt it was seriously threatened, today no one doubts it, we are on the final lap."
However, despite the reassurances, concerns do remain over how much work needs to be done in Ukraine ahead of Euro 2012.
Martin Kallen, the Uefa director responsible for the organisation of the Euro 2012 finals, feels the work is taking longer in Kiev because the stadium is larger than others.
He said: "It is a bigger job because it is a 'proper' sized stadium. Inside is quite flat and it will take another two months to do the roof and then the seats will be fitted in August or September."