Polish international Damien Perquis is hoping they can seal win over England
Damien Perquis has told Sky Sports that Poland have their work cut out to try and keep England's attack at bay.
By Francisco Acedo
Last Updated: 16/10/12 7:00pm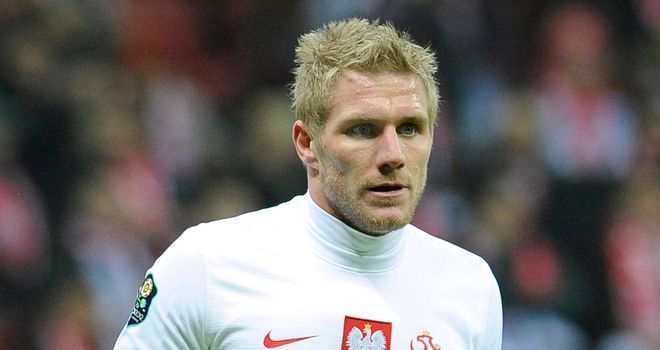 The Real Betis stopper will be hoping he can help keep out a Wayne Rooney lead strike-force in Warsaw on Tuesday.
Speaking to Sky Sports ahead of the World Cup qualifier, he said: "Rooney is the key man for England in so many aspects, not only for his work in the field.
"We will work to control him, but we do not obsess about it.
"To control the English attack, it is complicated, the young forwards are at a high level and we will have a hard match in Warsaw. They are so quick, and that is something we will have to keep a check on.
"You also have Hart who is going through an excellent moment and as he has with City he has demonstrated that he is one of the best goalkeepers in the world."
Perquis insists that Poland have already moved on from their Euro 2012 disappointment which saw them knocked out in the group stages.
"The experience of Euro 2012 is forgotten, we have changed and learned in the last few months but we have to demonstrate that we are on a new level."