Wojciech Szczesny's father hits out at Arsene Wenger over handling of Arsenal goalkeeper
Arsene Wenger's handling of Wojciech Szczesny has been criticised by the Arsenal goalkeeper's father.
Last Updated: 20/03/13 11:41am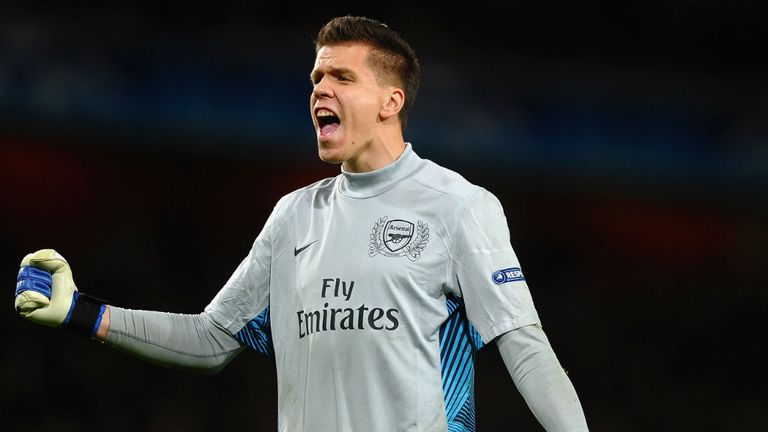 Wenger insisted Szczesny was "mentally affected" by playing too many matches and axed him for last week's Champions League clash with Bayern Munich before retaining Lukasz Fabianski for the weekend win over Swansea.
Maciej Szczesny - himself capped seven times for Poland - claims Wenger forced his son to play despite carrying injuries and also alleged he had been made a "scapegoat" for Arsenal's inconsistency this season.
"Wenger already started to look for the scapegoat. It is not the way the boss should behave," said Szczesny senior. "Wojciech played with two serious injuries in April and May last year. He shouldn't have agreed to play, but the coach insisted.
"He was naturally more susceptible to minor injuries and his form was going down. Wenger was playing with the young man's good health and Wojciech agreed foolishly.
"In my opinion Mr Wenger messed up a lot. I don't blame the young man who went along with his coach, his current lack of form is a result of those two months.
"Then in August there was a foot (ankle) injury after which he played almost instantly. After seven weeks out Wojciech trained for just seven days and played the match. How on earth can he be on his highest form?"
Szczesny is now with the Poland squad ahead of their World Cup qualifiers against Ukraine and San Marino, and head coach Waldemar Fornalik is expected to start with Artur Boruc ahead of Szczesny and Brighton's Tomasz Kuszczak.
"I know Wojciech hasn't played for Arsenal but that doesn't change a thing in our rivalry for the No 1 spot in Poland's team," said Boruc. "We compete for the same spot and, despite his nice words about me, there will be more time after the game to socialise."