Sky Sports News Nick Collins pays tribute to Roy Hodgson's bold team selection
Sky Sports News chief football correspondent Nick Collins pays tribute to 'bold' Roy Hodgson.
Last Updated: 18/10/13 12:20pm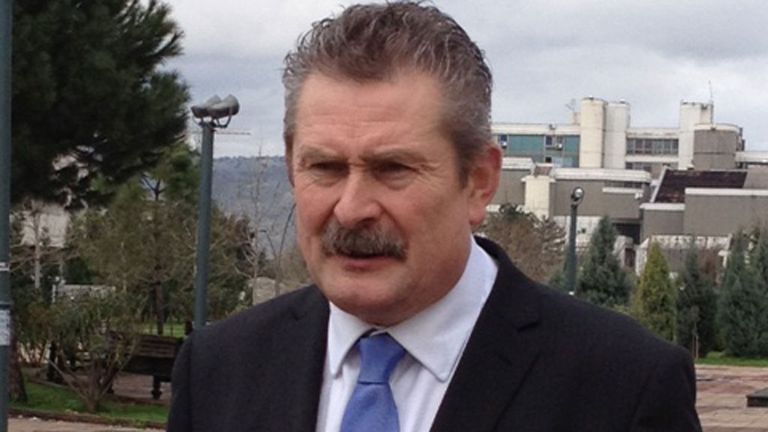 A four-goal second-half burst, capped by an impressive debut from Andros Townsend, means a win against Poland at Wembley on Tuesday will guarantee England their place in Brazil, and Collins is confident they will get it.
"It was a massive result for Roy Hodgson and for England," said Collins of the 4-1 win over Montenegro. "I say that because of the bold selection of bringing in Andros Townsend. If that had not worked Roy could have come in for a lot of criticism.
"I think most observers thought it woud be James Milner on the right, someone Roy has turned to in the past, and a lot of us thought that was the way he would go this time. But Roy decided to go with Townsend and it turned out to be an inspired choice wasn't it?
"Mind you, England kept us waiting a bit, didn't they? They had lots of chances but nothing was falling their way and they trooped off at half-time at 0-0, but it all turned round in the second half.
"Football is often about momentum and they have certainly got that after the second-half performance for Tuesday's game against Poland."
Townsend rounded off a fine performance with a debut goal and Collins is confident that the rest of Europe will have taken note of the Tottenham man's performance.
"I was really impressed. It was the classic case of one man's misfortune being another man's opportunity because Theo Walcott would almost certainly have started if he hadn't been injured," Collins said.
"Townsend only came in to the England squad for the first time a month ago. He was impressing a lot in training. He loves taking players on as he has been doing for Tottenham and at international level that is a great attribute to have.
"Once England got ahead then you saw the pressure lift and they started playing with real fluency and Townsend's goal will I think reverberate around Europe a bit. It was the key goal, it sealed the win, on his debut. It's a wonderful story because only a couple of seasons ago he was on loan at League One Leyton Orient.
"Top quality players are the ones that don't freeze and produce the goods on the biggest stage and that is certainly what Townsend did last night. Let's hope he can go on and do the same again against Poland."
Poland's hopes of qualification have disappeared after their 1-0 defeat to Ukraine on Friday night and Collins believes that that will work in England's favour.
"Poland are not able to qualify now so I don't think the motivation will be there in quite the same way as it was for Montenegro last night," he said. "It's all down to Ukraine and England and if England win they are at the World Cup, simple as that.
"I'm pretty coinfident we can get a result against Poland. Jan Tomaszewski still haunts me because watched that game back in 1973 as a teenager and it is the first setback I can remember watching England.
"Since than England have tended to get the better of Poland when it matters: the Paul Scholes hat-trick in the Kevin Keegan era, the 0-0 draw in Warsaw for the Euro 2000 qualifiers, England's 2-1 in Poland in the 2006 World Cup qualifier with Jermain Defoe's first goal and then Frank Lampard's goal at Old Trafford in another 2-1 win.
"Poland may come and play with a bit a freedon or they may come with not quite the same motivation as they might have done. Having spoken to the players after the Montenegro game I fully expect England to finish the job off."