Portugal boss Paulo Bento moves focus off Cristiano Ronaldo ahead of 100th cap
Portugal boss Paulo Bento has deflected the focus from Cristiano Ronaldo ahead of Tuesday's visit of Northern Ireland.
Last Updated: 15/10/12 3:24pm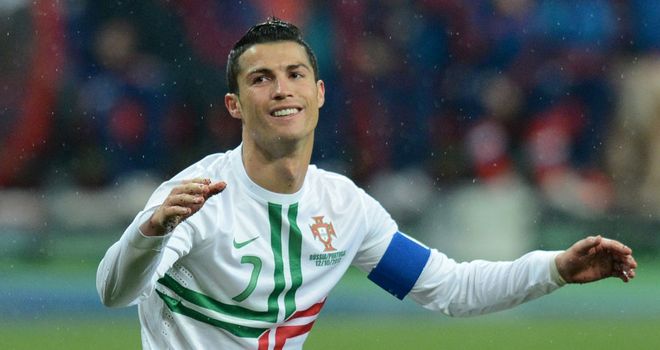 Ronaldo is due to win his 100th international cap at the Dragao Stadium, only the third Portuguese player to do so after Luis Figo and Fernando Couto.
But Bento has urged the Real Madrid superstar - and his team-mates - to focus on three points that would get their World Cup qualifying campaign back on track following Friday's defeat to Russia.
"I do not expect anything different from him because of the fact that he is getting his 100th cap," Bento said.
"I know that is a figure very few players will reach but I don't foresee anything special because of that reason.
"What I expect from him is to integrate into the structure we have got and to show all of his ability and quality in the match."
Russia boss Fabio Capello dismissed Michael O'Neill's side as "only Northern Ireland" prior to a 2-0 World Cup qualifying win last month but Bento took a more diplomatic approach when asked to give his assessment of the visitors.
"As for the Northern Irish, they are an aggressive side, especially defensively," he added.
"They are an aggressive team and a strong team, very tough in one-on-ones and duels and they have a good spirit, which is typical of the Irish."