Michael O'Neill intends to spoil Cristiano Ronaldo's party
Northern Ireland boss Michael O'Neill intends for Cristiano Ronaldo's 100th cap for Portugal to be a damp squib.
Last Updated: 16/10/12 7:26am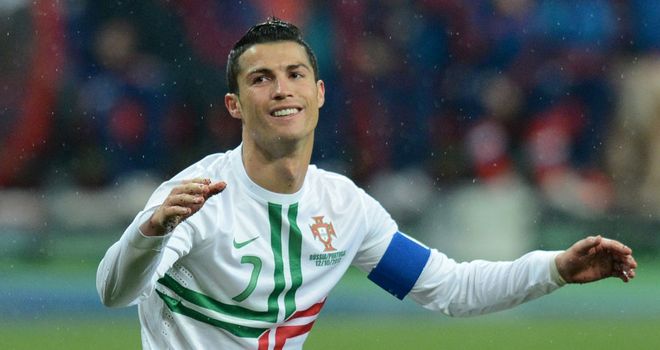 Ronaldo reaches a century of caps in this evening's World Cup qualifier at the Dragao Stadium in Porto, and his achievement has dominated the build-up to the match in his homeland.
Asked what he expected Ronaldo to produce during the game, O'Neill said: "Hopefully very little! I would be happy if he has a really poor game and he is remembered for having a bad night on his 100th cap.
"It is irrelevant to me that it is his 100th game. It is, of course, a great occasion for the player but it is not a concern for us at all.
"The best hope for us is that the work we have put in is put into practice in the game.
"We have to recognise the quality of the opposition but we are not sitting here just hoping for Ronaldo to have an off night, we have trained to this level in preparation.
"It is our job to make sure they do have an off night and we can add to them having a frustrating night by taking our opportunity when it presents itself."
"We know what we are facing here," he added. "I think what Ronaldo has is he is a goal machine as well as creative, I have seen him numerous times, we know where the threat will come from.
"His ability is not just in set-pieces or taking free-kicks but also corners and he is very good in the air, attacking things from the back post area.
"That is all stuff we have worked on. Can we reduce his possession? Can we get men around him to make life difficult? Of course."