Fabio Capello responds to accusations he has been disrespectful to Northern Ireland
Fabio Capello has responded to accusations he has been disrespectful to Northern Ireland.
Last Updated: 14/08/13 7:08pm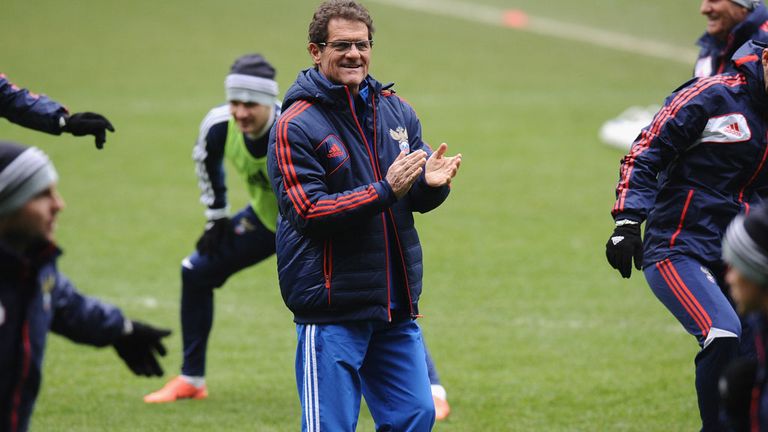 Russia are second in group F, two points behind leaders Portugal but with two games in hand ahead of the game, which is live on Sky Sports 3 from 7.30.
When Northern Ireland played in Moscow last September, Capello wrote off Michael O'Neill's team and was quoted as saying: "We do only have two strikers and we will maybe call one up for the next game, but it's only Northern Ireland and I expect us to be fit enough against them."
But speaking ahead of the game in Belfast, Capello told Sky Sports News: "Look, I respect all the teams - always.
"And I respect the other manager. If I didn't select new players, it was because I thought that the players I had were good and good enough. If someone was better, I would have selected them before.
"The players that stayed at home weren't as good as the players that I selected."
The former England boss added: "The crucial moment has come. I think that everyone realises the significance of the upcoming match, its result will really have a great impact on the final group standing.
"Northern Ireland tend to play in a very compact way in defence with a great
number of players.
"They are a physically strong, athletic team and can be very dangerous in counter attacks. That is why it is important not to lose concentration."