World Cup: Russia confident of organising a better tournament than Brazil
Last Updated: 15/07/14 2:51pm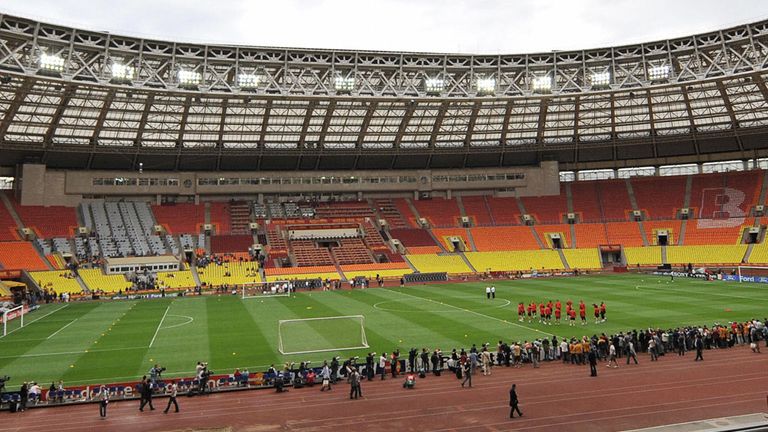 Russia is confident of hosting an even better World Cup finals than the one just witnessed in Brazil.
Alexey Sorokin, chairman of Russia's Local Organising Committee, has experienced Brazil first-hand these past few weeks and is predicting another excellent festival of football.
When asked if he was worried that Russia would come up short in 2018, Sorokin said: "Do we look like we are fearful? There is no fear from us.
Do we look like we are fearful? There is no fear from us.
Alexey Sorokin
"We benefited from this experience of being here. We noted good things that happened here.
"It was an incredible atmosphere here, a great operation of transport, and support for the teams.
"We will do our very best to not only match it but to supersede it."
Two stadiums are already in place for the World Cup, one more is due to be completed in September and a fourth will be ready by the start of 2016. The remaining eight venues will be completed in 2017.
Moscow's Luzhniki Stadium, the venue for the 2008 Champions League final between Manchester United and Chelsea, will also stage the final of the World Cup on July 8.
As for ongoing preparations, Sorokin told a press conference in Brazil: "We've been working hard in Russia for over three and a half years now.
"But now work has to intensify. We will have a lot of surprises for you, a lot of treasures that we will share with you if you come to Russia in 2018. And if you do come you will not regret it."
And Sepp Blatter, FIFA's top man, summed up the 2014 tournament by adding: "When I saw that match between Spain and the Netherlands, especially in the second half, then I felt this was going to be something special.
"What makes this World Cup very special this time is the quality of the football, the intensity of the games.
"In the first phase, teams tend to not to want to lose matches. They used to absorb and not want to lose but this time it was: 'boom, boom'.
"It started with aggressive, offensive football and this has been the case the whole way through to the end of competition.
"This World Cup was exceptional and the bar has been set very high for Russia to match the same quality."