Switzerland coach Ottmar Hitzfeld will announce his retirement after 2014 World Cup
Switzerland coach Ottmar Hitzfeld has announced he will retire from management following next summer's World Cup finals.
Last Updated: 17/10/13 1:51pm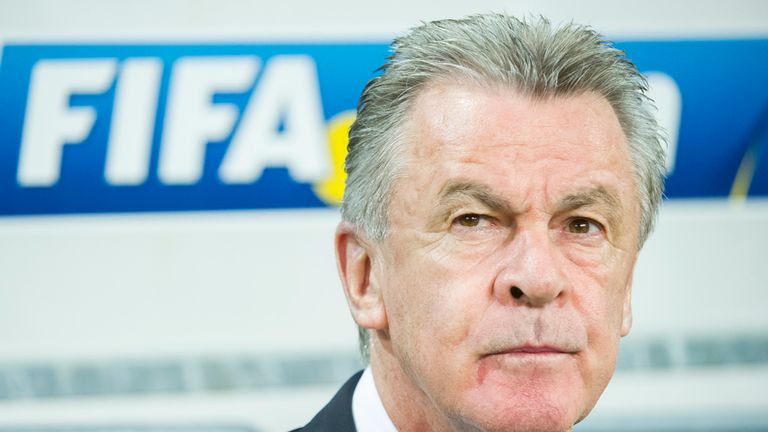 The 64-year-old has informed the Swiss Football Association (SFV) that he will not seek an extension to his contract, which expires after the tournament, saying it was "the most difficult decision" of his coaching career.
The two-time Bayern Munich boss, who led both the Bavarians and Borussia Dortmund to Champions League glory, also said he will retire from the game after "30 energy-sapping years" after reaching the age of 65.
His decision to announce his retirement now should not have any impact on Switzerland's chances in Brazil, according to Hitzfeld, who at a press conference on Friday said: "I announced my resignation as Bayern Munich coach in December 2007, and we won the league and cup double in May 2008."
In six years in charge, Hitzfeld has led Switzerland from being regarded as an average footballing nation - then placed 44th in the FIFA world rankings - to where they are now, qualifying for a World Cup with a game to spare for the first time and among the eight seeded nations for the tournament.
The latest rankings published on Thursday saw the Swiss reach seventh - their highest placing since the 1994 World Cup - and leaving nothing but respect for Hitzfeld's achievements.
"As regrettable as the decision of our national team coach is, Ottmar Hitzfeld has delivered it to us in an understandable way and there is nothing we can do but accept it and respect it," said SFV president Peter Gillieron.
General secretary Alex Miescher added: "Ottmar Hitzfeld is a gentleman from head to toe and has left us with plenty of time to find a replacement.
"This not only allows us to start the candidate carousel turning, but it also gives us the time to express our gratitude and respect for what Ottmar Hitzfeld has done, while pushing on with our preparations for the World Cup as planned."
Hitzfeld will lead Switzerland out in Brazil next summer as they hope to build on their 2010 achievement of being the only nation to beat eventual winners Spain.