Northern Ireland: Manager Michael O'Neill unhappy after 1-0 defeat in Turkey
Michael O'Neill was disappointed that Northern Ireland's 1-0 defeat in Turkey was decided by a sloppy first-half goal.
Last Updated: 15/11/13 11:07pm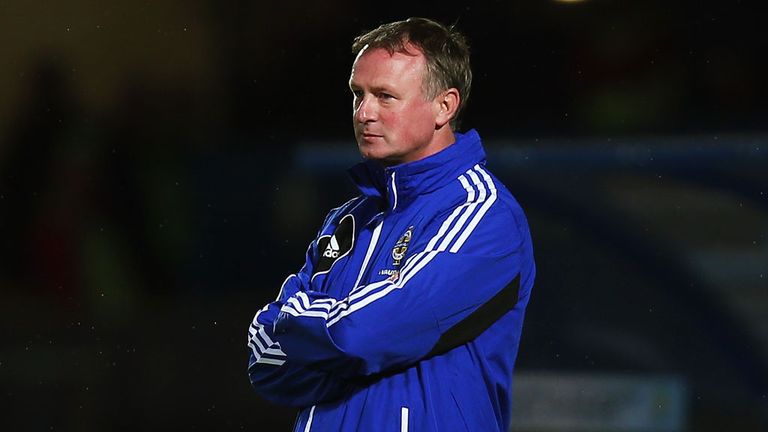 Keeper Roy Carroll was at fault after poor communications between himself and Chris Baird enabled Mevlut Erdinc to poke the ball into the back of the net in Adana on Friday night.
The Northern Ireland manager said: "Roy held his hands up. He knows himself he made the wrong decision and he's dejected in that.
"Roy called for the ball and Chris left it for him. The centre forward just continued his run and got a toe to it.
"Chris did the right thing in thinking Roy was coming to take it but that wasn't the case.
"This team has suffered quite a few injustices in terms of not getting what they deserve from games and this was probably another example of that.
"We have come out on the wrong end of a sequence of bad decisions, bad goals, deflections.
"We've had a lot of things to deal with and we've not had anything that I can think that has really gone for us in any game.
"It's basically the last kick of the half. Roy knew he was coming off at half-time but I don't think he was thinking about having a shower at that moment.
"People make decisions and Roy made a bad one."