Shola Ameobi says Newcastle remain his priority despite Nigeria call-up
Shola Ameobi understands Newcastle's fears over his Nigeria call-up, but says he could not ignore the opportunity.
Last Updated: 13/11/12 10:50am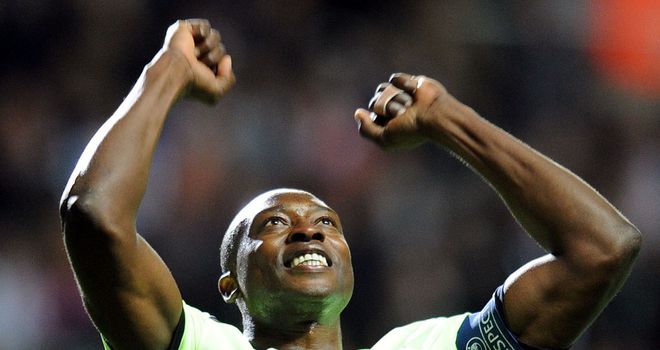 The experienced frontman has earned international recognition for the first time at the age of 31.
He was capped at U21 level by England, but it is only now that the land of his birth have come calling - ahead of the 2013 Africa Cup of Nations.
Ameobi insists club commitments will always be his top priority, but he is determined to make the most of an opportunity he feared had passed him by.
He said: "I think with my age and the travelling, that's what he's (Alan Pardew) worried about. You don't get back until later, you don't get much time to recover, but it's something that we will look at and make sure I'm not doing a disservice to the club.
"Newcastle will always be No 1 for me, that is the bread and butter, so that is something we'll look at. But he's delighted for me, as you'd expect, because he wants a squad full of internationals here. He's happy for me.
"This is the first opportunity to do something that I've always wanted to do. It's a great honour and I don't take it lightly.
"You'd be a fool if you didn't want to play at the very highest level and certainly I'm no fool. I want to play at the top as every other player does - that's what drives me and that's why I'm still here wanting to play in the Premier League.
"I want to do the best I can, I don't just want to be a local hero, I want to be an international one. That's what has driven the decision."