Sky Tyne and Wear
Sports fans in Tyne and Wear can now get all the coverage they need on Sky's brand new site.
Last Updated: 14/02/12 11:54am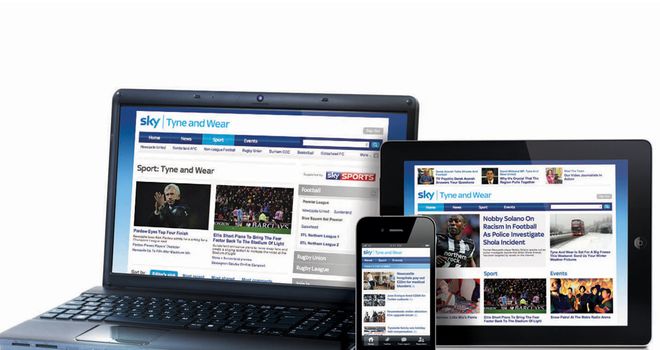 If it matters to you, it matters to us.
That's the message from Sky's new website dedicated to life in Tyne and Wear.
The website will provide news and events listings for people in the region - and the great news for sports fans is that the local action will be covered in more depth than ever before.
We'll be mixing top-flight sports with coverage of local lower league teams so it doesn't matter if you support Newcastle, Sunderland, Whitley Bay or Gateshead... you'll get all the news you need.
And it won't just be football under out microscope; we'll cover the full range of local sport with rugby, cricket, ice hockey and basketball among the sport on our agenda.
David Ford, Deputy Head of Sky Sports News said: "We're going to give the Sky Sports News treatment to local sport in Tyne and Wear.
"We'll have cameras at non-League football matches including the Northern League and others. We'll be able to give everything from rugby and cricket to local ice hockey and basketball the coverage it deserves.
"We want to capture and reflect the passion that people in this area have for local sport."
What's more, you can have your say too.
Go to sky.com/tyneandwear and sign in to upload photos, videos, suggest stories we should be covering or just give us your opinion on what matters most to you.
What are you waiting for? Get over to sky.com/tyneandwear now and take a look...