Euro Scout
The Sky Sports Scout looks over his reports at some of the names set to light up Euro 2012.
By Sky Sports Scout - Tweet me: @skysportscout
Last Updated: 21/05/14 11:18am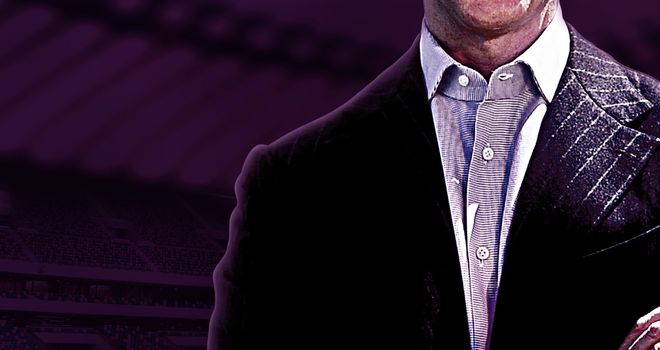 The Sky Sports Scout looks back over his reports at some of the names that are set to light up Euro 2012.
Over the past few years, the scout has covered a player from every one of the nations represented in Poland and Ukraine.
Here, he takes a brief glimpse at the talents he has spotted...
Croatia
I have looked at a number of young Croats over the past few years, but my most recent report was on the man who I expect to be a star of the future for his country in the shape of MILAN BADELJ.
Czech Republic
For the Czechs, this is again a recent report and it is on winger VACLAV PILAR, an exciting young talent who should make an impact at the Euros.
Denmark
One of the best finds in recent years, we came across JORES OKORE back in February - at that point he was not expected to make the squad but the giant defender has been included and is one to watch.
England
We thought finding an English scout would be hard given the experience on offer but then ALEX OXLADE-CHAMBERLAIN was called up. Most people are well aware of him but we first looked at him back in January 2011.
France
Some terrific French players are on offer but the one we have looked back on is their outstanding goalkeeper HUGO LLORIS - who we reported on during the World Cup in South Africa.
Germany
We had so many options with Germany, having covered more than half-a-dozen of their squad in recent times but our pick would be one of the most recent in the shape of MARCO REUS.
Greece
Again we have scouted a number of Greek players but the pick and the very exciting prospect for Euro 2012 is IOANNIS FETFAZIDIS.
Italy
The Italian report is one of the most interesting, as it covers defender ANGELO OGBONNA - who spent last season playing in Serie B but still managed to make his way into the Euro 2012 squad.
Netherlands
For the Dutch, we again look back at one of our World Cup reports when we checked on outstanding full-back GREGORY VAN DER WIEL.
Poland
First of the co-hosts, and we check on one of their brightest young talents. We only reported on MACIEJ RYBUS a few weeks ago.
Portugal
In what is an ageing squad, it looked like we might struggle with Portugal but thankfully they did call upon exciting, young forward NICOLAS OLIVIERA, who we checked on recently.
Republic of Ireland
A few options for Republic of Ireland, but once Sunderland's JAMES McCLEAN was confirmed as included, he was always going to be the man.
Russia
One of very first scout reports nearly four years ago was that of midfield star ALAN DZAGOEV. Still relatively young, he is now one of their key men.
Spain
So to the reigning champions, not many youngsters break into the Spanish squad. We again revert back to the 2010 World Cup campaign with our look at SERGIO BUSQUETS.
Sweden
We go back to 2010 to look at our Swedish pick in the shape of highly-rated winger EMIR BAJRAMI.
Ukraine
Only a few weeks ago, we reported on one of Ukraine's top, young players - ANDRIY YARMOLENKO