Brazil v Croatia: Five things to look out for in Thursday's Group A opener as the World Cup kicks off in Sao Paulo
The long wait will finally be over when Brazil kick off the 2014 World Cup against Croatia in Sao Paulo on Thursday. There will be plenty of talking points from the fans to the infrastructure, from the pressure on Neymar to the potential for an upset. Adam Bate picks out the key issues...
Last Updated: 11/06/14 4:55pm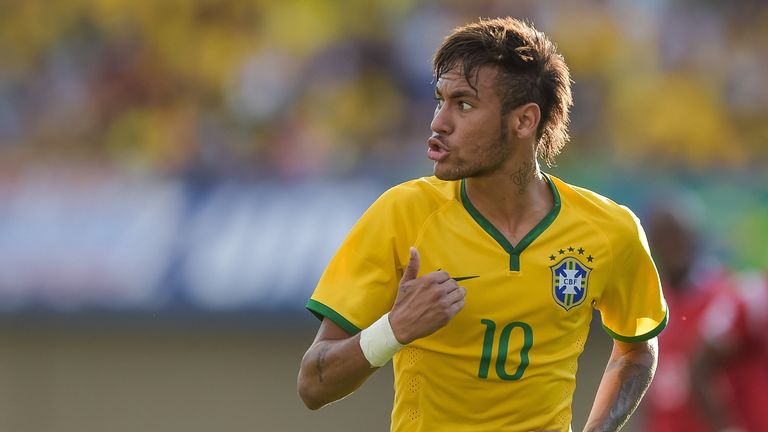 Brazil will launch the 2014 World Cup as they host Croatia in Sao Paulo on Thursday night and it promises to be an intriguing affair on and off the field.
From the protests to the delays, there remain infrastructure uncertainties ahead of the tournament opener, while the game itself promises to provide answers of its own. Can Brazil handle the pressure? And what of Neymar? It's an occasion rich with sub-plots everywhere you look...
Pressure on Brazil
As now seems customary, the background to a major sporting event has featured a political edge. Given the particular gulf between rich and poor in Brazil, that's been a particularly pertinent issue ahead of the 2014 World Cup and the protests at last year's Confederations Cup were significant. In the build-up to the big one, those protests have become more focused on specific complaints with strike threats hitting the Sao Paulo transit network. Evidently, support is not unanimous.
Of course, the belief that everyone is behind this World Cup - no matter what - was always going to be challenged in a country with a population of 200 million. Indeed, support for the Brazil national team has always been more nuanced in Sao Paulo than the samba stereotypes of Rio de Janeiro. As Brazilian football writer Fernando Duarte recently put it when discussing the Paulista public in his ESPN column, their "relationship with the Brazilian national team could not be more explosive".
They are a demanding bunch in Brazil's largest city, having booed the team during a 2-2 draw with Switzerland at the 1950 World Cup and again as the legendary Brazil '70 side prepared for their Mexico heroics. The tradition continues. Duarte was writing before the Selecao were booed from the field at half-time when playing in Sao Paulo against Serbia last week with the scores goalless. A repeat on Thursday against fellow Balkan side Croatia would make for a tense but enthralling start to the tournament.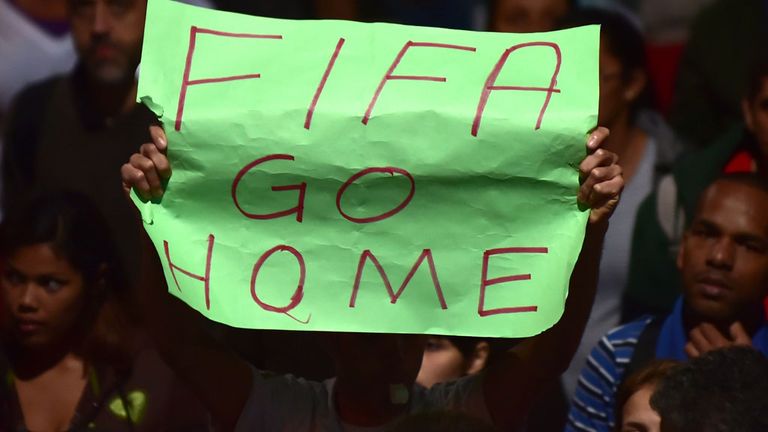 Focus on Neymar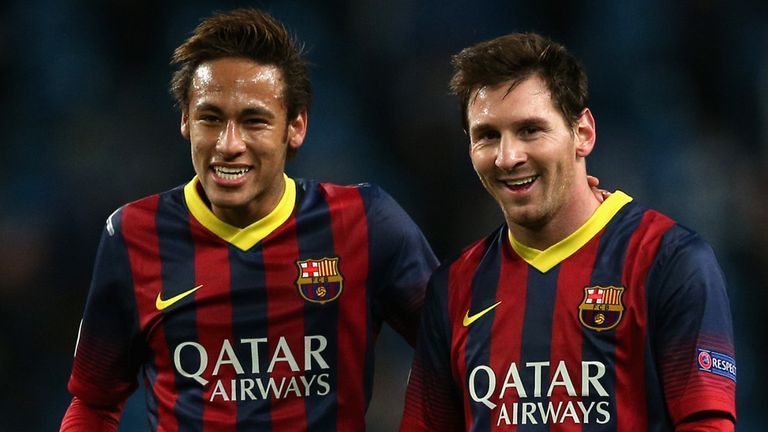 It's clear the pressure is on and that pressure weighs more heavily on some than others. Neymar is the player who has captured the hearts of the nation, transcending the jersey to become the embodiment of a new Brazil. But with that comes commitments. In particular, the demand for a summer of success. Even Pele has said this responsibility on such young shoulders is too much and he should know.
The 22-year-old has embraced it thus far and claims it is something he is relishing rather than shying away from. The signs so far have been good. While Neymar's first season with Barcelona finished without a major trophy, he has saved his best for Brazil and was the star player at last summer's Confederations Cup.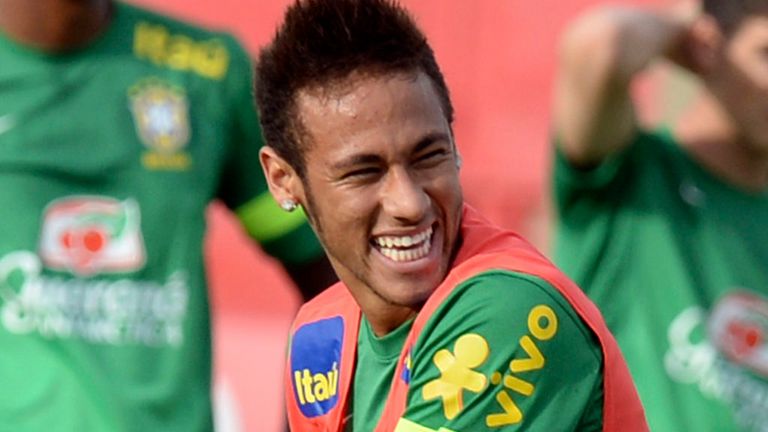 Now it's time for the real thing and the pressure will be huge. Croatia right-back Darijo Srna is an experienced and talented competitor and will line-up against Neymar on Thursday. It's an intriguing contest and if it does become an individual battle, it's one whose outcome could turn out be hugely significant in terms of the momentum of how this World Cup pans out.
Eyes on Eduardo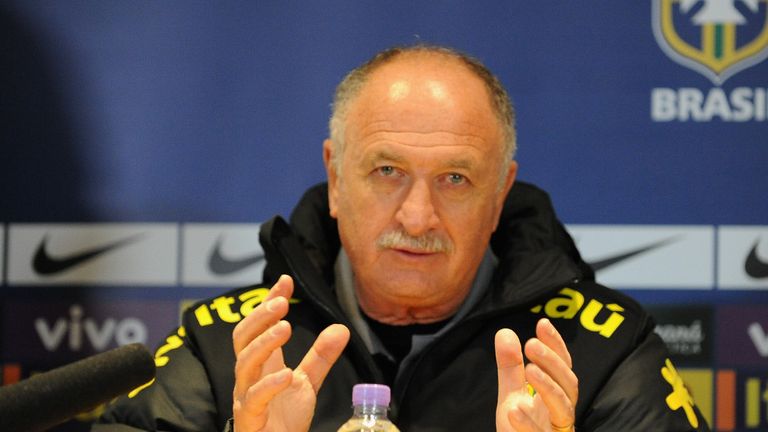 "A Brazilian player who rejects the chance to wear the Brazil shirt and play at a World Cup in his country can only be automatically withdrawn from the squad. He's turning his back on something millions dream of doing: playing for the five-time world champions at a World Cup in Brazil." Luiz Felipe Scolari was pretty damning in his comments about Diego Costa and the war of words has continued since with the Spain international claiming Scolari never contacted him.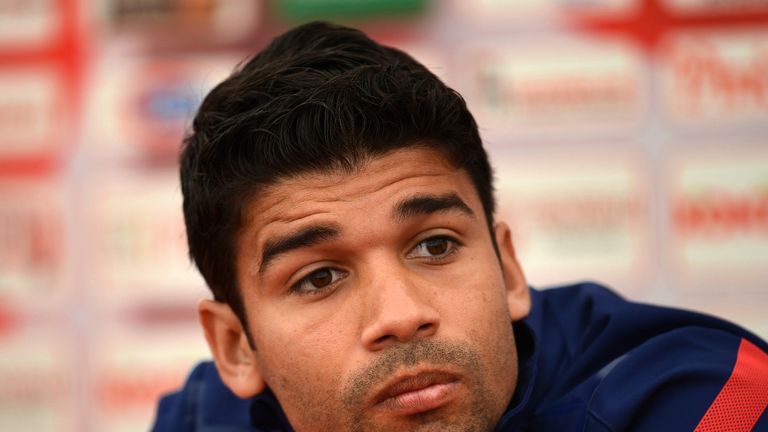 Perhaps the Brazil coach would be well advised to tone down the rhetoric given that another Brazil-born striker awaits his side in the opening game of the tournament. Former Arsenal forward Eduardo is not exactly rejecting his homeland as a 31-year-old who's represented Croatia for the past decade but the emotions will still be raw for the player. He's suggested he'll sing both anthems before kick-off and with Mario Mandzukic suspended he should get his chance. What a story it would be if he found the net.
Party Poopers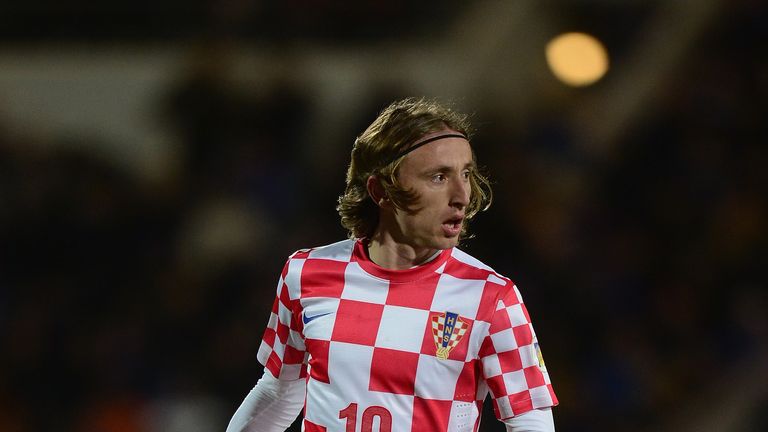 It won't necessarily fall on Eduardo to spoil the Brazilian party. There is talent in this Croatia team. Niko Kovac is regarded as a coach who demands discipline and a cautious approach would be understandable when you're taking on Brazil in Brazil for your opening match. But Luka Modric and Ivan Rakitic have the ability to allow the side to attempt a more ambitious approach.
The in-form pairing are likely to feature as deep-lying playmakers and despite the clichés about Brazil, it will be the visitors likely to play the more expansive football in midfield given that they'll be up against the more functional duo of Luiz Gustavo and Paulinho. An upset remains unlikely but Croatia should make entertaining guests and given that Scolari's side like life on the counter-attack, don't be shocked if Modric & Co see plenty of the ball on Brazil's big night.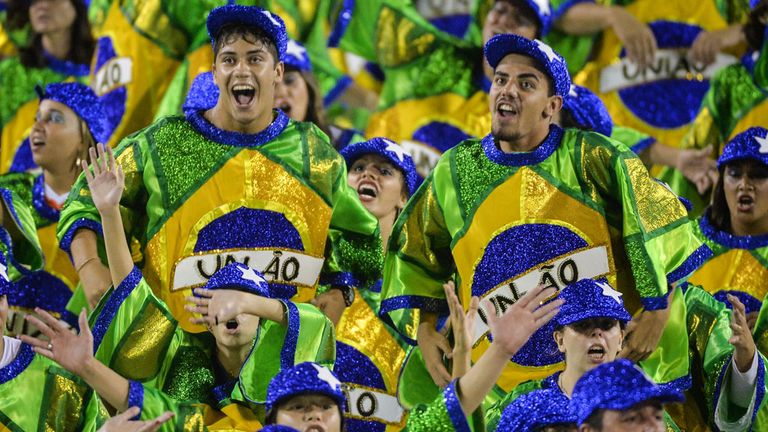 Stadium issues
The familiar fears about whether or not the stadiums will be ready in time actually appeared to have a little substance in 2014 with no time for a proper test event ahead of the World Cup opener. All this despite FIFA secretary general Jerome Valcke saying as recently as last month: "It is vital that all facilities will be tested under full match conditions in the temporary sections and associated facilities."
As a result, nobody can know for sure that things will run smoothly at the Arena de Sao Paulo on Thursday and even if the mishaps turn out to be minor – disorganised catering issues are always a favourite – there'll be anxious administrators until it's all over. Let's hope none of it overshadows what should be a joyous occasion… but much will surely depend on Brazil delivering the right result.