Football Commentator & Columnist
World Cup 2014: Martin Tyler on Brazil's opening win, Tino Asprilla and England-Italy
Popcorn and banana drinks proving crucial for our man in South America...
Last Updated: 15/06/14 7:11am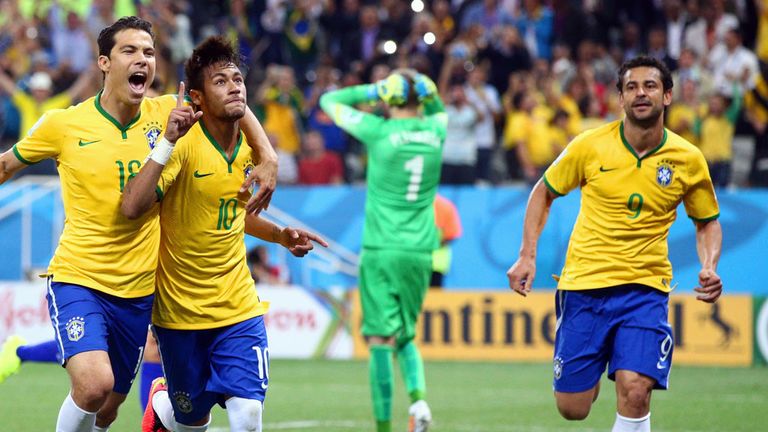 I am writing this on the five-hour flight from Sao Paolo to Manaus, a jumbo jet packed from front to back with football fanatics.
The majority are England fans brimming with excitement at simply being here and determined to back the national team to the hilt.
Many had flown into Brazil while the opening game was being staged, knowing the result but not the full story.
Brazil might have won anyway but the turning point was a very dubious call for a penalty by the Japanese referee.
Luiz Felipe Scolari's side have enough going for them already without such debatable decisions working in their favour.
My opening day began with one of the best breakfasts I have ever wolfed down, a credit to a comfortable but modest Sao Paolo hotel.
The real clincher was a frothy liquid billed as a banana vitamin drink, a great excuse for several glasses of what tasted like a high-class milkshake.
Sustain
I have always believed in the power of breakfast at the start of a busy day and on June 12 it was just as well. I left the hotel, with a fond look back at the restaurant at 8.15 and got back 12 hours later!
In the interim my sole intake of solids, loosely speaking, was thanks to a Brazilian vendor in the stand, a bag of popcorn large enough to sustain me through a five-hour stint in the commentary position.
Alan didn't miss many chances in front of goal in his playing career and he doesn't waste opportunities in front of a buffet!
Martin Tyler on Alan Smith
There was still enough left after that for a bedtime snack and for a breakfast at the opposite end of the culinary scale the next morning as I sadly had to leave for this flight before the kitchens opened.
The media area at the Arena do San Paolo does have a café but it is very small for a pack of ravenous broadcasters, journalists and photographers.
The queues were long and you had to be a proper trencherman like my good friend and colleague Alan Smith to tackle them.
Alan didn't miss many chances in front of goal in his playing career and he doesn't waste opportunities in front of a buffet either, as regular readers of this column will know.
I stood in a different line, for a lift to level nine in the stadium, the home of the broadcasting area. I waited for over half an hour after being told, wrongly, that there were no stairs.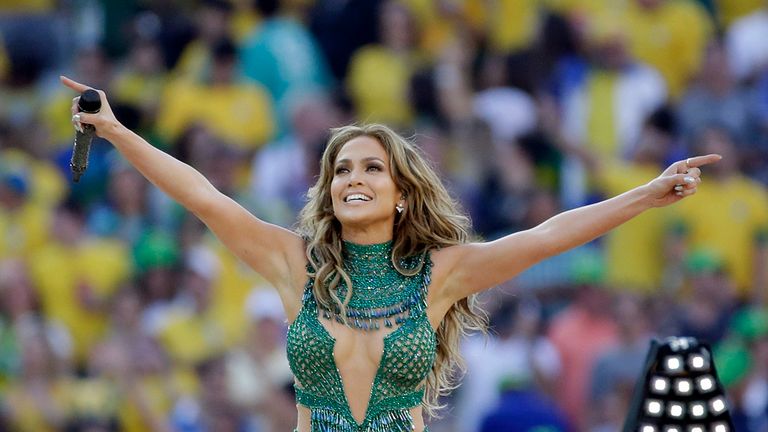 It would be churlish, though, to point out the deficiencies of the day. The opening ceremony went ahead on cue, as did Brazil against Croatia, and if the venue was good enough for Jennifer Lopez and Pitbull you won't find me complaining!
Special
Before the kick-off I was privy to a delightful moment.
I have always said that the best game I have commentated on was Liverpool 4-3, the 1996 version. It was decided, you will recall, by Stan Collymore's second goal, in injury time.
Stan was heading for his radio commentary point for the opening game when he almost literally bumped into Tino Asprilla, a Newcastle scorer on that special night.
"You cost me my championship," said Tino with his broad Colombian smile.
Getting on for 20 years after that wonderful match it remains an occasion that has left a deep imprint on both, as it did on the lucky Sky Sports commentator at Anfield.
Now, though, it is not the past but the immediate future which concerns us.
All the talk on the plane from the fans and their more famous fellow travellers like the aforementioned Mr. Collymore, Phil Neville and Ray Houghton is about England versus Italy.
In more ways than one, the heat is on...