Ligue 1 Euro watch
We look at the French players who could be attracting Premier League interest at Euro 2012.
By Jonathan Johnson - Follow me on Twitter @Jon_LeGossip
Last Updated: 07/06/12 7:34pm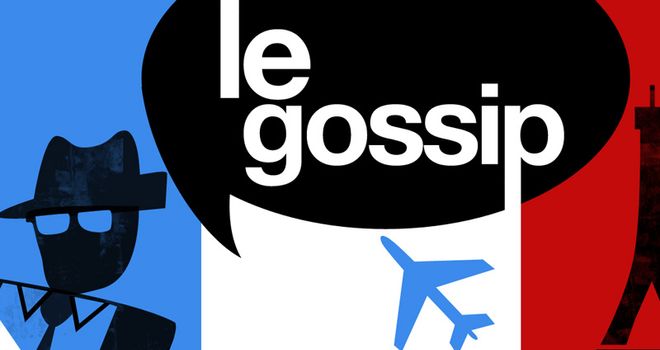 In Laurent Blanc's final 23-man France squad for Euro 2012 there is an abundance of domestic talent on show. Here are a few of the players that could be generating Premier League interest should they enjoy a good tournament in Poland and Ukraine.
Olivier Giroud
Ligue 1's unqualified revelation of the season, Olivier Giroud has enjoyed a meteoric rise to fame over the past three seasons. A relative unknown playing for Tours in Ligue 2 in 2009, Giroud has thrived since his switch to Montpellier in 2010 and has scored 75 goals in the process. Twenty-one of those have come this season, including nine assists from just 36 starts as La Paillade snatched a surprise title win. A rare predatory goalscorer, his signature will be highly coveted.
But Montpellier know that a successful Euro 2012 campaign for 'Olive' and Les Bleus will raise his price tag and the club could decide to cash in on their star man despite a maiden UEFA Champions League outing next season. The 25-year old is tall, strong, technically refined and unerringly consistent, although a lack of pace occasionally hinders him.
The out-and-out striker is a dream target man but also a provider, a valuable commodity in Europe and canny club chairman 'Loulou' Nicollin knows this. The eccentric Frenchman slapped a €50-60million price tag on his man at the beginning of the year but his buyout clause is believed to be a lot lower. A fee of around €15million is probably more accurate but with a few goals at Euro 2012, expect that price to rocket.
Yann M'Vila
A first-choice player for Blanc's 23-man squad, Yann M'Vila is the holding midfielder that France has been crying out for since Claude Makelele and Patrick Vieira were put out of international service. Having been in impressive form for his club Rennes, the midfielder has attracted the interest of Europe's biggest clubs and the Breton outfit have admitted that they can no longer keep him. Although he perhaps did not enjoy his best season personally, his team's success is often linked to his performances. Although Rennes failed to secure European qualification on the final day of the Ligue 1 campaign, M'Vila is taking some of the plaudits for another successful campaign.
The 21-year-old is a sublime and rare talent. His intelligence, reading of the game and metronomic distribution of the ball is second to none and although he is perhaps guilty of turning Rennes into a one-man band at times, he is more than capable of becoming one of Europe's best holding midfielders.
With Arsenal reportedly very interested in the youngster, a €20million price tag has been suggested. However, should he help lead France to the Euro 2012 or at least the latter stages then that figure will be higher.
Hugo Lloris
World-class is not a tag often given to goalkeepers but France's captain has proved time and again that he belongs in this esteemed category. The former Nice custodian surprisingly only won his first piece of career silverware in this season's Coupe de France victory for Lyon despite having made over 200 top-flight appearances. Unlucky to have joined Les Gones at the end of their domestic hegemony, Lloris' loyalty to l'OL is unquestionable. However, if thinking objectively about his career then he is probably realising that it may be the right time to consider a move abroad. Lyon stand little chance of being able to convince him to stay with no Champions League football on offer.
In fact, club supremo Jean-Michel Aulas has already admitted that the 25-year old is hoping to make a move in the near future. "I met him before he left for the French team. He told me if there is a proposition from a great European club, he could be tempted to go," Aulas explained.
Lloris has fantastic reflexes and an ability to dominate his penalty area whilst remaining calm and assured. Much is made of his small build but despite only being 6'1" with a slender shape, he is rarely flustered and is now captain of his national side. Having attracted interest from Bayern Munich, Manchester United and Tottenham in the past, a €22million transfer fee has been mooted. However, a European Championship-winning goalkeeper would be worth far more money than that and Poland and Ukraine is an ideal opportunity for Lloris to put himself in the shop window.
Mathieu Debuchy
Only recently linked with some of Europe's biggest sides, Mathieu Debuchy is one of those unheralded names currently in Blanc's Les Bleus squad. However, fans of Ligue 1 will have known about Debuchy for a long time and will have been surprised that his first international call-up only came in February and that it has taken this long for European football fans to take note of him. Followed closely by Valencia, Paris Saint-Germain, Bayern Munich and Manchester United in particular, Debuchy, like his team-mate Yohan Cabaye, who joined Newcastle United last summer, has experienced everything he possibly can with Les Dogues, bar playing in their new stadium which opens next year.
The 26-year old, famed for his high work-rate, passing, crossing and that rare balance of being able to defend and attack in equal measure has emerged as one of his country's best full-backs although it took an unfortunate injury to Bacary Sagna for him to make the first team. He has the occasional tendency to hang too far forward when attacking, leaving the defence exposed but is a solid right-back who is worth more than the €10million it was rumoured Manchester United are prepared to pay Lille for his services.
Marvin Martin
This has not been the best of seasons for Martin. Struggling to replicate his stellar form from the last campaign where he netted three goals and laid on 17 for his team-mates as Sochaux finished fifth. This season, though, Les Lionceaux toiled at the wrong end of the table before finally avoiding the dreaded drop and Martin was anonymous at times. Despite his indifferent form at club level, Martin has been a regular in Blanc's international selections and made the 23-man squad with little problem. However, despite a decent run of form that saw Sochaux eventually survive, he has already said he wants to leave this summer.
Two goals and eight assists in 33 appearances is hardly the sort of form the 24-year old would have been hoping for at the start of the season but 'MM' has not lost his talent overnight. Prized for his passing, teamwork, eye for an assist and flawless decision-making, Martin excels in a playmaker role or in central midfield. Although he sometimes struggles under pressure and is not the strongest or biggest of players.
Arsenal have been linked with a bid and given Sochaux's woes this season €10 million could be enough to snare the talented Frenchman. However, Les Lionceaux who are keen to rebuild this summer will not hesitate in adding a few million Euros to that price tag should he excel in Poland and Ukraine.