World Cup: Jury is still out on Germany and its football revolution after unconvincing 2-1 victory over Algeria
Germany edged their way into the quarter-finals of the World Cup with a 2-1 win over Algeria in Porto Alegre on Monday evening but needed extra-time to get the job done. After another unconvincing performance, Adam Bate feels the jury is still out on Germany and their change of style...
Last Updated: 01/07/14 10:30am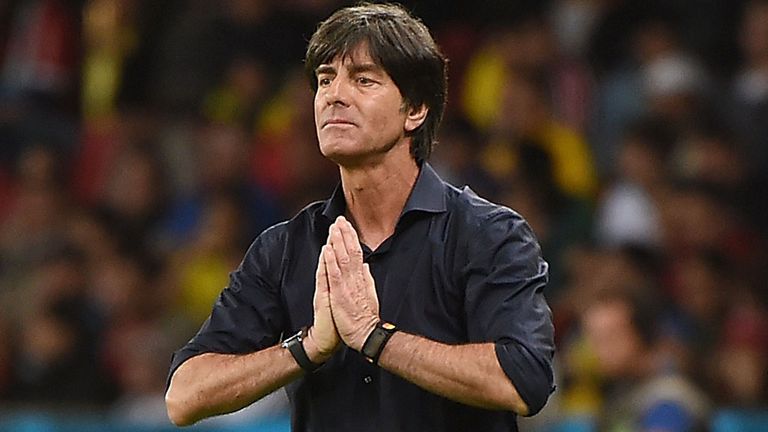 Germany are in the quarter finals. Where else would they be? Die Mannschaft have been among the last eight in every World Cup dating back to their first triumph back in 1954. And yet, the mood in Germany appears cautious after requiring extra-time to see off Algeria.
Per Mertesacker was certainly in prickly mood when challenged on the team's efforts in a German TV interview afterwards. "What do you want from us? To play beautiful football and go out again?"
While it's understandable to resist criticism after progressing in a World Cup, Mertesacker's comments surely miss the point. The criticism of this Germany team is not that their performance lacked the requisite beauty to placate the aesthetes among their support. The concern is that they appear quite so fragile.
Joachim Löw's side were not only caught out by quality balls over the top, but they seemed almost as troubled by the more rudimentary punts lofted behind their alarmingly high defensive line. Manuel Neuer was characteristically confident in his rush keeper role but couldn't avert the sense that Germany were exchanging phone numbers, let alone flirting, with disaster.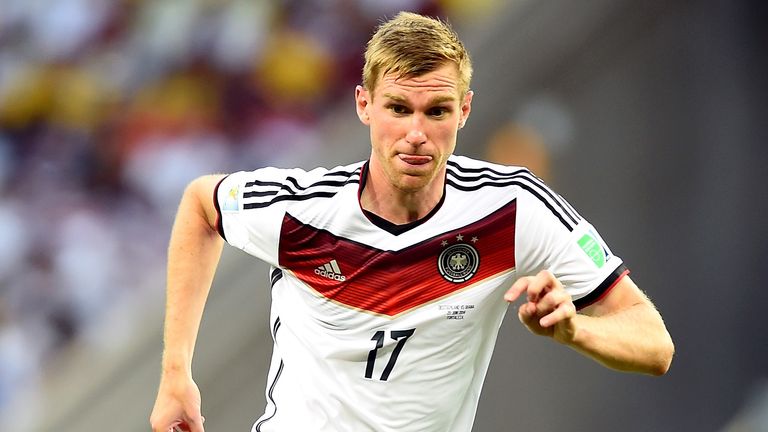 Algeria played it almost perfectly – with the front three of El Arabi Soudani, Islam Slimani and Sofiane Feghouli causing real problems – but with Mertesacker less comfortable outside the penalty area than his own goalkeeper, Germany were there to be played. As the Arsenal defender's comments suggest, it's a vulnerability that's been a feature of Löw's time in charge of the team.
So much has been written about German football's transformation. The miserable Euro 2000 campaign was the catalyst for rewriting the blueprint. Money was invested in training centres, club and academies and designated 'elite footballs schools' were created. Youth was prioritised with extra training sessions with DFB-appointed coaches for those in their early teenage years.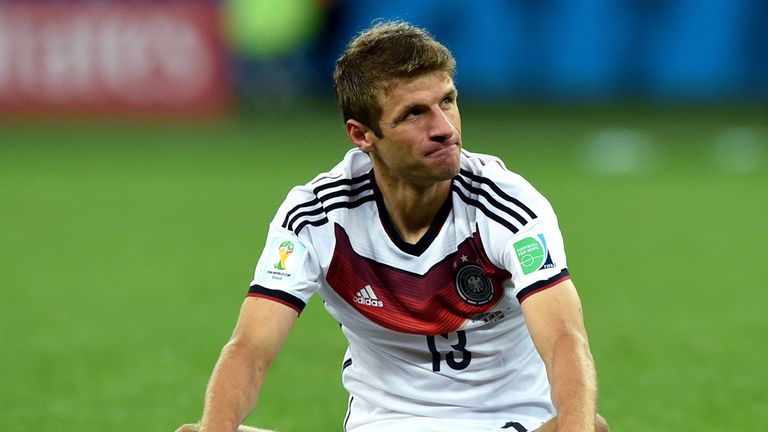 Sensing the direction in which the game was heading, the emphasis on a more progressive style of play was embraced. As celebrated German writer Uli Hesse put it: "One of the best things about covering German football, more or less ever since the 2005 Confederations Cup, was that you no longer had to defend, or at least explain, dour, uninspired and on occasion even cynical football."
The appetite for a change of style felt like a perfect storm given the quality soon coming through the junior ranks as a plethora of midfield talent emerged. Jürgen Klinsmann introduced a high-tempo approach at the 2006 World Cup but the real change has been evident more recently. "Klinsmann gave us structure," says Thomas Müller. "But everything else is thanks to Löw."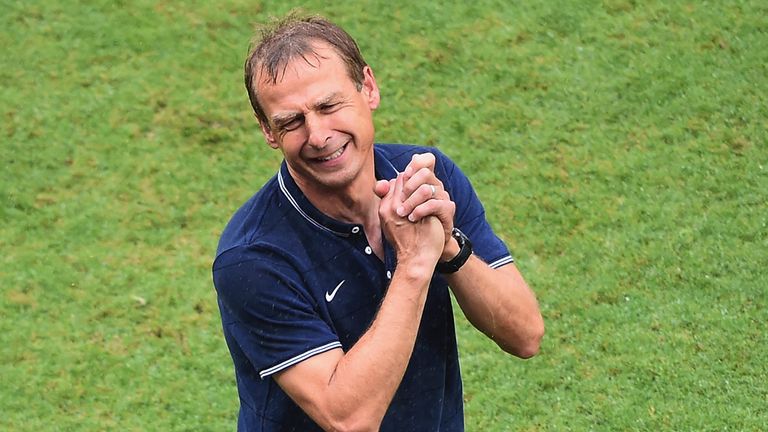 Since taking the reins after that World Cup on home soil, Löw has overseen a change of culture. From playing a 4-4-2 with the battering-ram duo of Mario Gomez and Miroslav Klose in tandem during a group stage defeat to Croatia at Euro 2008, the Germany coach now lines the team up without a single traditional centre forward at all.
"Ranking and results are not the only criteria," said Löw at the 2010 World Cup in explaining the change. "We have to look at our style, our play, our intentions. We thought about what football we wanted to display, what philosophy we wanted to follow, and how we'd implement that."
Entertained
Neutrals have certainly been entertained. Germany were by far the highest goalscorers at the last World Cup netting eight times in consecutive wins over England and Argentina alone. That's as many as Spain managed in the whole tournament. But Spain won it. And that's why the jury is yet to deliver its final verdict on Germany's football revolution.
Klinsmann and Löw have managed to deliver consistency of performance - third at the 2006 World Cup, second at Euro 2008, third at the 2010 World Cup and a semi-final exit at Euro 2012. That sort of record would be the envy of many countries – England included – but Germany wants trophies.
For the country that jokingly adopted England's Three Lions song in 1996, make no mistake, this is a drought. That talk of 30 years of hurt will be 20 years of hurt for Germany by the time Euro 2016 comes around should they fail in Brazil. Back in '96 it was the more pragmatic qualities of Dieter Eilts that got the job done. That is the Germany that the nation knows.
Awkward truth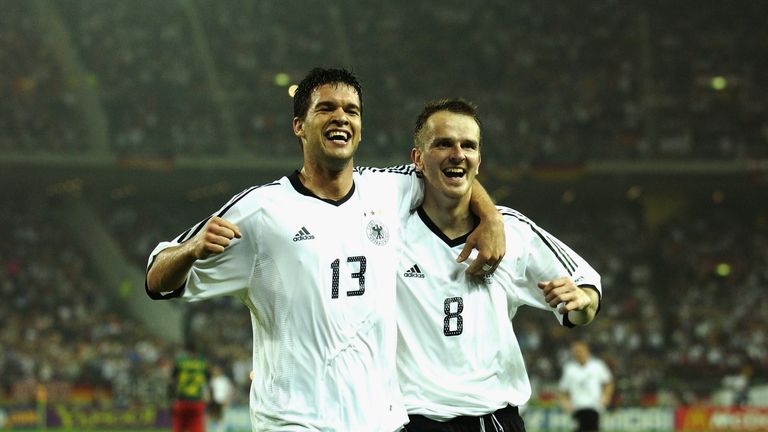 In fact, since that first win in 1954, Germany has never gone three World Cups without making a final. That'll be case if they are unable to do so this summer. The awkward truth is that the last time they tried it the old way was in 2002 when three consecutive 1-0 wins took them to the last game.
Dietmar Hamann was part of that side and his concerns over the frailties of the current vintage highlight the unease with this new Germany. "I'm still cautious about Germany because in the previous three tournaments they had better teams than this one and didn't win any of them."
The blueprint might be the right one and the grassroots development remains commendable whatever the outcome. But the narrative surrounding German football is changing. Those 28 shots against Algeria were entertaining but a long way from efficient. Could this be the new German stereotype - fragile nearly men who flatter to deceive?