Tyler's Euro Teasers
Martin Tyler brings you a Euros-themed question every day. How quickly can you get the answers?
Last Updated: 11/06/12 11:58am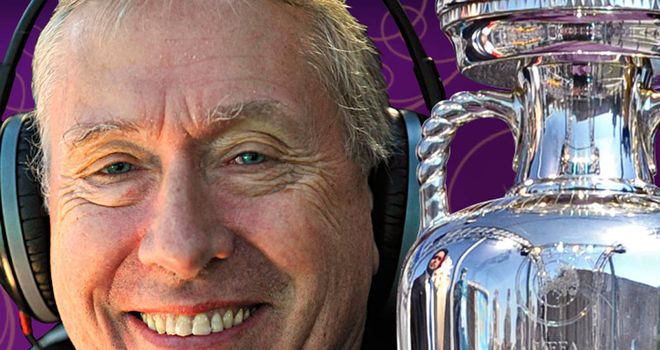 Martin Tyler will be testing your knowledge of the European Championships every day here on skysports.com
Every lunchtime throughout Euro 2012 we'll post one of his famous 'Tyler's Teasers' on the website to get you scratching your head before the matches start.
There's no prizes, it's all for fun, but the first person to Tweet the correct answers to the @SkySports Twitter account will be retweeted by us - so more than half a million followers will see how clever you are!
So keep an eye on skysports.com and Twitter every day for the latest question - and for more from the Voice of Football, you can read Martin's Euro 2012 diary.
Question 4: Monday June 11
Ahead of France v England, can you name five Frenchmen who've scored at a European Championship and have also scored a goal in the Premier League.
Add your answers in the feedback box below or Tweet them to @SkySports
Sunday's answer
Name six players to have scored against England at a European Championship AND played in the Premier League.
Helder Postiga (Spurs and Portugal), Ionel Ganea (Wolves and Romania), Patrick Kluivert (Newcastle and Netherlands), Jan Eriksson (Sunderland and Sweden), Thomas Brolin (Leeds and Sweden), Ray Houghton (Aston Villa and Republic of Ireland)
The quickest correct response came from Tom Hiscott (@þHiscott ).