Euro paper talk
We look at the reaction from both home and abroad to England's quarter-final shoot-out defeat to Italy.
Last Updated: 25/06/12 10:15am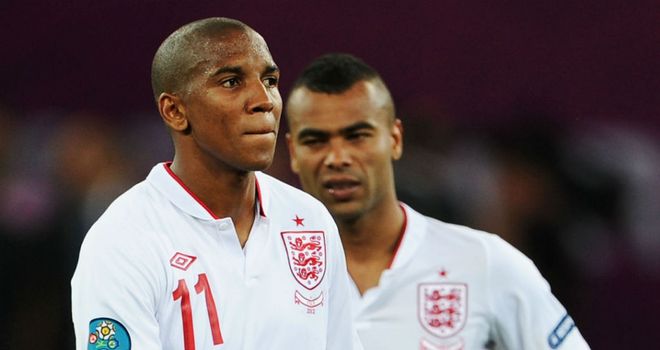 ITALY
La Gazzetta dello Sport - Great Italy!
Italy are through to the semi-finals of Euro 2012 after a great game played and won against England. And so Italy confirms the precedent of the 1980 European Championship. It erases the previous European Championship four years ago when the Blues surrendered to Spain. The national side is fine, technically sound, as was Prandelli's tactical plan. Italy dominated possession, but also created many opportunities. Missed. Unfortunately, two posts and profligacy intervened. England started well but while still ordered, gradually disappeared from the field. Clinging to the game. The laws of the game could not permit the triumph of another British side though, the way that Chelsea won the Champions League.
Corriere dello Sport - Italy is in the semi-finals
So much for the Queen. Italy flies into the semi-finals by overcoming the most difficult opponent, playing and winning on penalties against the game's history. A story of armoured defence and counter-attacks that were often hopeless because our opponents tonight could not be breached. A poetic justice that awaited us from 12 yards. But the story of an Italy kicked out of the competition is a history yet to be written and certainly not this evening on the green fields of Kiev. Instead the disappointment is England's and a failed attempt to go through 'Italian' style.
Corriere della Sera - Italy-Germany, the spirit that is needed
England defended for 100 to 120 minutes. They had an opportunity to score and at least four to be overwhelmed. It was a good game when there was balance in the entire first half. Then there was only Italy, who showed everything they know to do well and also what they lack. We are a good team with little offensive game. Balotelli at centre forward looks like a second striker who uses the physical work of others. He's a great media person, a little 'Calimero' and a 'Knight of the Temple', certainly big, strong and rich. But in football he has much to learn.
Tuttosport - Diamonds!
Diamonds are Forever! The outsider, the Tuscan boy whose gift has been hidden in the mine of talent for years and years. Diamanti scored the final penalty, the one which ensured Italy closed the 4-2 quarter-final against England. Italy had 36 shots to nine! Now Germany in a semi-final for an Italy side that has grown in the tournament. The usual classic at the quarter-final stage. The usual semi-final now, with two days off less than the Germans, but who cares, right? The script at the end is highly respected.
ENGLAND
The Daily Mail - Martin Samuel
There can be no complaints. Not if we're honest. Italy were two goals better in the penalty shootout and double that in real time. As Sunday edged towards Monday in the Olympic Stadium, Kiev, one team grew better with age and it certainly wasn't England. The statistics are simply overwhelming. Italy had 36 shots to England's nine and eight on target to England's one. They enjoyed 68 per cent possession and made 833 passes to 364. It wasn't so much that England couldn't keep the ball, but that they couldn't get it for long periods. The first 30 minutes were evenly matched, possibly the best football England have played since Fabio Capello's destruction of Croatia, home and away, in the 2010 World Cup qualifying tournament. The remaining 90 minutes, though, belonged to Italy, and to one man in particular. Andrea Pirlo summed up the gulf in class between the nations. England have no one like him, but then again, who does?
The Times - Matt Dickinson
This was the tournament when England became renowned for their humility. Sadly in the Olympic Stadium last night there was plenty to be modest about. A sense of injustice, of cruelty, has swamped England and their supporters after previous tournament calamities from the penalty spot. But not here. As England's players stood motionless in the centre circle, coming to terms with their quarter-final exit from Euro 2012, they knew they had been outplayed even from the penalty spot in a game forever defined by Andrea Pirlo's breathtaking dink which floated, featherlike, into Joe Hart's goal. At last, beyond midnight in Kiev, a moment of glorious inspiration.
The Guardian - Rob Smyth
The cliche of England losing on penalties thus had a new twist. In most cases, from 1990 to 2006, there was regret and a legitimate if not always persuasive argument that England deserved to go through. This time only the most intractable nationalist would suggest that justice was not done. The night was always going to end, one way or another, with a John Cleese quote. Had England gone through to a semi-final with Germany, their fans would have been told not to mention the war. Instead they were left to reflect on his line from Clockwise: "It's not the despair, Laura, I can take the despair. It's the hope I can't stand."
The Daily Telegraph - Henry Winter
England have been searching for a semi-final place ever since Gareth Southgate's wayward spot-kick against Germany at Euro 96 and they dreamed here. Yet England can go out with their heads held high. For all the frustration attending another disappointment against a major nation, England definitely return home a better side, with hope rekindled for the future. So dry the tears. Danny Welbeck has signalled his promise out here and the memory endures of his brilliant finish against Sweden. The rejuvenating of England will continue when Jack Wilshere and Kyle Walker are fit enough to rejoin Welbeck, setting off on the road to the 2014 World Cup.
The Independent - James Lawton
In the end it had become excruciating for the manager Roy Hodgson, who for some weeks now has been attempting to do what so many deemed impossible. Excruciating but filled with the possibility of undreamed glory. For a few moments it looked as though he had done it but he hadn't. England, with something close to ultimate cruelty, had lost still another shoot-out. Hodgson had been trying to make a new team from the broken culture of England's international football and in this European Championship he had succeeded in some ways better than he could have dreamed. Here though, as the minutes ticked away, one of Europe's master players, Andrea Pirlo, worked relentlessly to destroy his work.
The Daily Mirror - Oliver Holt
Forget the penalty shoot-out. It's irrelevant. Flee from comparisons with the end of the doomed epics in Turin and St Etienne. They don't work. And don't kid yourself England are out of Euro 2012 because Ashley Young hit a crossbar. Or because Gianluigi Buffon made a save. No, let's be honest. England shouldn't have got anywhere near a penalty shoot-out here at the Olympic Stadium last night. It was a miracle they even took their quarter-final against Italy to extra-time. They had no answer to the sweet passing of Andrea Pirlo.
The Sun - Rob Beasley
Hodgson has two years to create a new England, his England, in time for the 2014 World Cup in Brazil. It sounds a long way off but the first qualifier is on Friday September 7 in Moldova with Ukraine coming to Wembley just four days later. The temptation could be to stick with the usual suspects and gently, gradually, increase the influx of more youngsters like 18-year-old Alex Oxlade-Chamberlain. But there is a powerful argument for a complete clear-out of the remains of the Golden Generation.