Football management can be a perilous occupation. For some their stay is just a matter of weeks…
Not Paul Tisdale though. He's been Exeter City's manager for 11 years and counting.
"The irony is I never wanted to be a coach or manager! I just stumbled into it through my work with Bath University" Tisdale reflects.
It's a modest statement. That Team Bath side, led by Tisdale, became the first University team to appear in the first round proper of the FA Cup for over a 120 years in 2002.
After those achievements 'The Grecians', then still smarting from being relegated from the Football League in 2003, offered Tisdale a modest one-year rolling contract. He readily accepted although looks back at the deal philosophically.
"I was in no position to barter. It was my first opportunity. There was a feel around the football club that they were a [Football] League club. I informed them they weren't. They'd been relegated and it was time to deal with it."
That first season Exeter lost out in the play-off final. The next year though in 2008 they made no mistake, beating Cambridge United 1-0 at Wembley to return to the Football League.
"In my first two or three years, we went 125 games without losing in succession. So I think that bought me time and credits to develop beyond that. It bought me time but ultimately you have to win games and balance that win at all costs mentality with long-term aspirations. There's been ups and downs but it does help longevity if you get results, if you don't then you won't last long."
Exeter are a community run club so Tisdale has never been afforded the luxury of bottomless pit of cash.
"We get £100,000 from the fans at the start of the season. The rest we have to make ourselves. Life can be frugal. I don't have the luxury of playing how I want. You have to rebuild a squad every season because you have to sell. There's not a system on paper that I haven't used to get the best out of the players at my disposal. It's been some learning curve."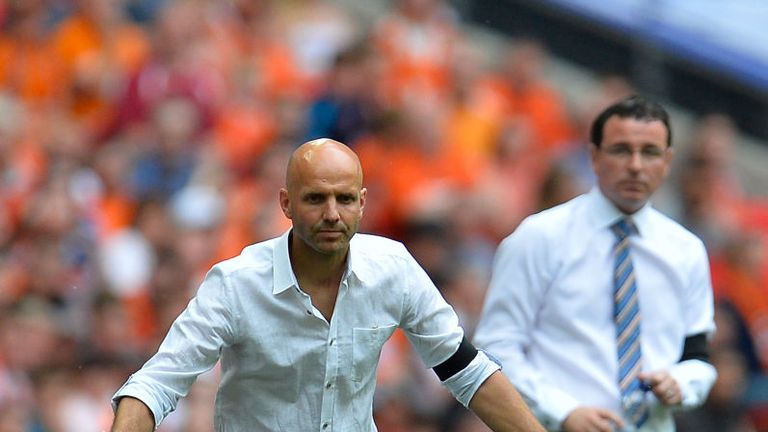 Throughout those seasons there's been highs and lows, with promotion to League One and subsequent relegation back. Last season saw Exeter miss out on promotion losing 2-1 to Blackpool in the League Two Play-Off Final. What is easy to forget though was that in November, Exeter were in the relegation zone and some fans had created a petition calling for Tisdale to leave.
"Those bad days can actually be a strength. Tough days are often the best days because you know what you need to do. After you lose you pull a team together. You attack those days. There's no indifference. We didn't change anything to turn it around. If you know what you're doing and believe in it then you can turn things around. Sometimes the tough times are not the worst days, they're the best days."
And what about the fact that Tisdale sits only behind Arsene Wenger as the longest-serving manager in the Football League?
"Wenger is incredible. But it's not so much how long either myself or Arsene has been employed, it's more how little time others have," he said.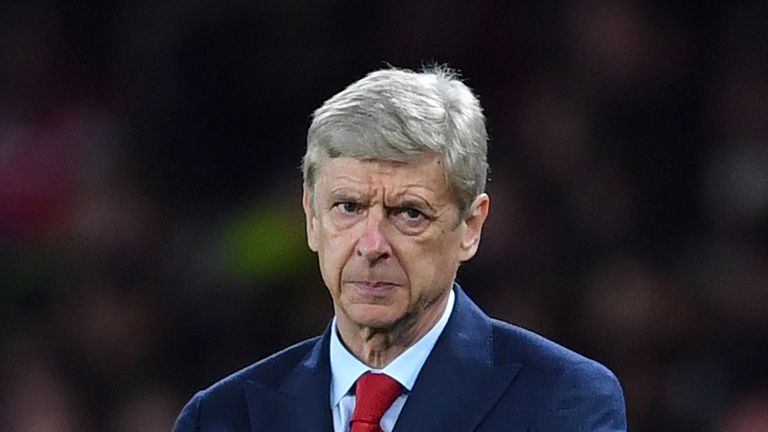 And in over a decade in charge at St James Park, what is Tisdale's favourite memory?
"Selecting myself as a player and coming off the bench v Sheffield Wednesday in 2011!" chuckles Tisdale. "If you ask any manager what they would like to do then they'll say 'put myself on' so I did. I remember not telling anyone and having my kit on underneath my suit. I made sure I wasn't on the team sheet and told the players someone else was on the bench. I even had a word with the tannoy announcer to keep it quiet."
So how did Tisdale's impromptu debut go over a decade after his last appearance?
"I made one pass so left the field with a 100 per cent pass completion rate and we scored the winner when I was on as well. My team-mates took one look at me in shock and thought we'd just signed Atillio Lombardo!"
Watch the full interview with Paul Tisdale on Soccer Saturday from 2pm on Saturday afternoon