What's the Story: How England rose to occasion and qualified for World Cup
The What's the Story panel discuss what makes a big-game player and England's World Cup qualification.
Last Updated: 21/11/13 1:38pm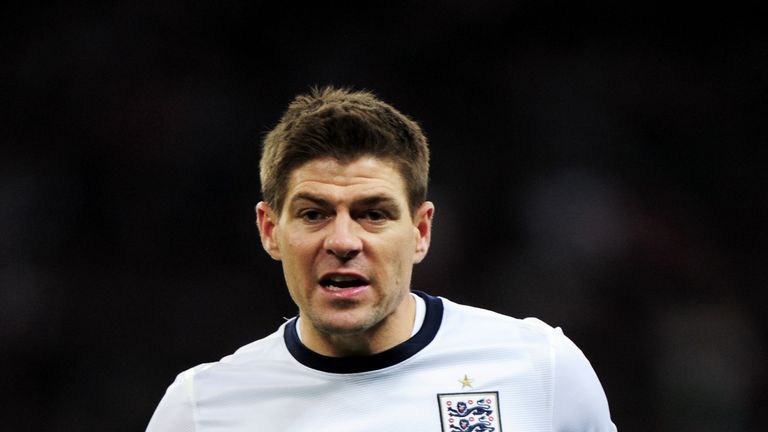 Roy Hodgson's England accomplished their mission of reaching the 2014 World Cup in Brazil with their 2-0 win over Poland on Tuesday.
Sarah Jane-Mee was joined by journalist David Walsh, MK Dons manager Karl Robinson, England hockey international Helen Richardson-Walsh and British swimmer Keri-Anne Payne to reflect on England's campaign and discuss what makes a big-game player.
England's route to the World Cup
Walsh praised Hodgson's team for the manner of their progress to the World Cup finals and insisted they must attempt to temper the inevitable expectation in the media and around the country.
"I think it was fraught in the early and middle stages but it was a pretty storming finish," he said.
"It was like England had run an average race until they got to the home straight and then they bolted.
"The last two performances have been very good - excellent may be putting it too high - and the team did perform under pressure."
Payne, meanwhile, empathised with the England players at the long wait until they can continue their World Cup mission next year. She said: "I had qualified a year before the Olympics.
"I was the first person to qualify, which was an amazing experience, not just for me but for the public and a lot of British people it really made it real.
"My process of thinking was that I couldn't think about the Olympics until I had qualified for the Olympics. I had a whole year to come back down and work myself back up again."
What makes a big-game player?
Richardson-Walsh said the a high level of consistency is a prerequisite for all top players, while an added element of the spectacular is what can make some truly great.
"A level of consistency is what makes a player a good player," she said.
"You then get those players who can play at that consistent level and then perform a bit of magic, and something very special."
MK Dons boss Robinson highlighted England captain Steven Gerrard as player who has consistently shone on the big occassions, thanks to his lack of fear.
"Gerrard is a wonderful captain," he said. "He steps up at the most pivotal times and he does something that gets everybody.
"He has a poorly developed sense of fear. He tries things and does things when he does not worry about the consequences."
For more debate, including views on Jack Wilshere's comments on what makes an England player English, download the What's The Story? podcast here.