Roque Santa Cruz says Malaga stunned by their defeat to Borussia Dortmund
Malaga striker Roque Santa Cruz admitted the whole team were in a state of shock following their Champions League exit.
Last Updated: 09/04/13 11:30pm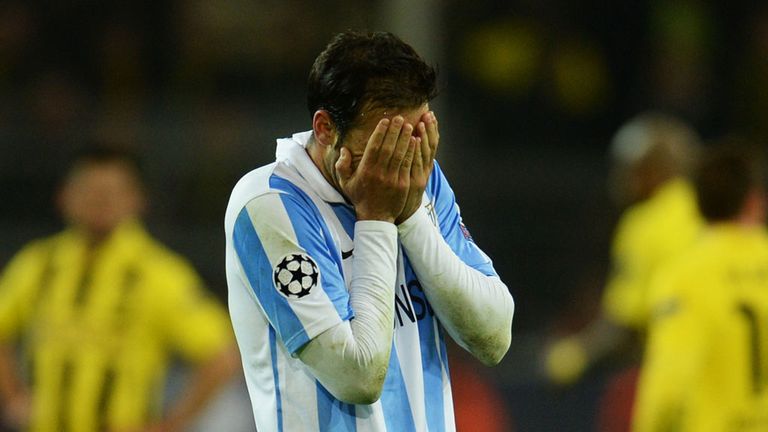 Dortmund scored twice in injury time to beat Malaga 3-2 on aggregate to produce one of the greatest comebacks in European Cup history.
Marco Reus and then Felipe Santana found the net in injury time even though television replays showed Santana's winner came from an offside position.
Santa Cruz, who is on loan at Malaga from Manchester City, felt Dortmund were lucky to get the win and admitted that his side were devastated by the manner of their defeat.
"We are still trying to take in what has happened. The dressing room is very depressed," said Santa Cruz.
"It was a game that incredibly we let slip out of our hands In the end they had a lot of luck. Not only for scoring goals but because of the situations as well. The third was offside. They had a lot of luck.
"We are very disappointed. We were four minutes from a semi-final and everything slipped out of our hands in those last few minutes.
"It's such a pity to lose like this especially as every one of us put in a huge effort. Our supporters saw a great game and a great performance from their team.
"I am sure the fans are as devastated as we are; they understand what we are going through."