Champions League: Malaga owner blames 'racism' for defeat to Borussia Dortmund
Malaga president Abdullah Bin Nasser Al Thani launched an online attack after his side's UEFA Champions League exit.
Last Updated: 10/04/13 6:46am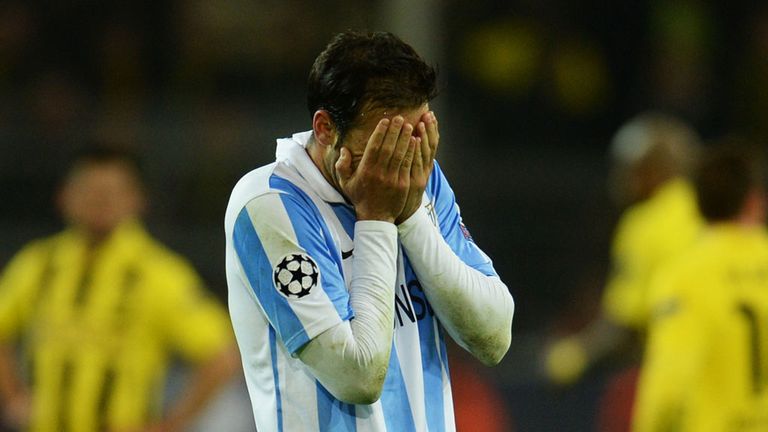 The Spanish side appeared to have sealed their place in the semi-finals as they led 2-1 with seconds remaining at the Westfalenstadion, but two goals in stoppage time saw the Germans secure an unlikely 3-2 win.
Felipe Santana's scrambled goal in the dying seconds should have been ruled out, with the defender offside when he turned the ball in, and the outcome triggered an angry outburst from Malaga's Qatari owner.
He claimed on Twitter that his side had been victims of "racism", though it was not immediately clear at whom the accusation was directed.
"I'm sorry to go out this way injustice and racism," Al Thani wrote on his personal account, @ANAALThani.
"I hope to open a thorough investigation UEFA regarding the Spanish club out this way.
"This is not football, but racism."