Manuel Pellegrini confirms he is leaving Malaga amid Manchester City speculation
Manuel Pellegrini has confirmed that he will be leaving Malaga at the end of the season.
Last Updated: 22/05/13 8:09pm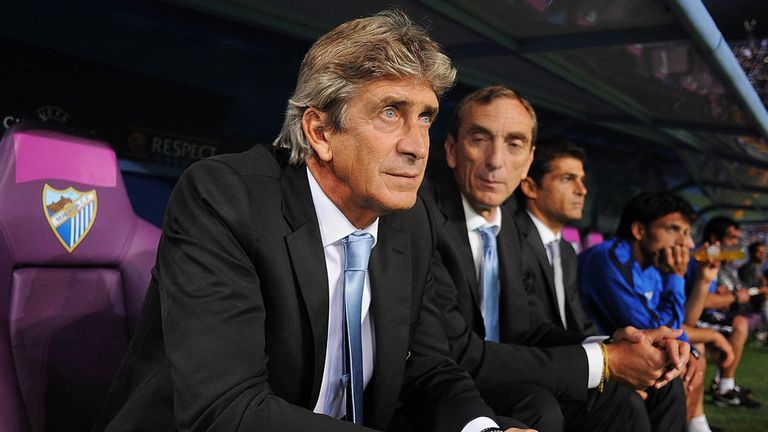 Pellegrini has been widely tipped to be Roberto Mancini's replacement after guiding Malaga to the Champions League quarter-finals this season.
He had previously managed in Argentina, Chile and Ecuador, and it now appears it could only be a matter of time until the Premier League welcomes its first Chilean manager.
"My coaching staff and I are separating from Malaga," Pellegrini said, quoted on Marca.com.
"Our union with this city will be eternal.
"I'm going for sporting reasons."
The 59-year-old, who took charge of Malaga in 2010, has guided the club to sixth in the Primera Liga this season ahead of their final two games.
Manchester City midfielder Samir Nasri has stated that he would welcome Pellegrini's arrival at the club.
"I think he is a great manager," said Nasri.
"He proved himself with Villarreal. At Real Madrid as well, even though he didn't win the title, they finished with 96 points. And at Malaga too.
"All his teams play attractive football and I think that's what people want to see.
"You pay for a ticket to go to football to see something great and he's the kind of manager who can do it."
Gael Clichy, meanwhile, has expressed his surprise that Mancini was sacked by the club after such a successful stint in charge.
For me it's always difficult as obviously he brought me to the club," Clichy said.
"It's the first time a manager has been axed since I've been at a club, so it's a bit of a shock and if you look at his record it's difficult to understand. He's won trophies, the title after 44 years. He won the team the first title.
"Many people, particularly the fans, would have wanted to give him another go. But that's the way it is, we are only football players."