Hoffenheim star Boris Vukcevic wakes from induced coma and able to communicate
Hoffenheim midfielder Boris Vukcevic has woken from an induced coma and is able to communicate with his relatives.
Last Updated: 16/11/12 10:49am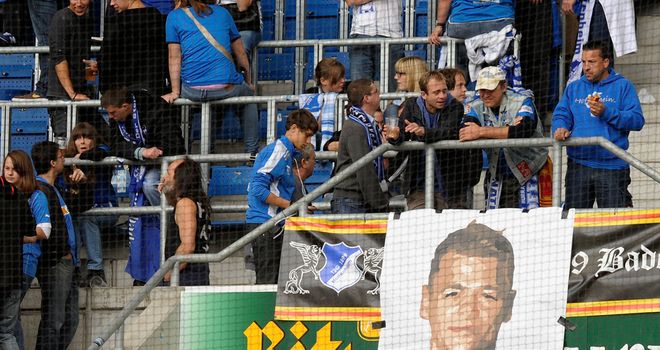 The Germany Under-21 international has spent the last eight weeks in a coma after sustaining serious head injuries in a car crash on the way to training.
Although the Heidelberg clinic where he is receiving treatment still cannot say whether or not the 22-year-old will make a full recovery, he is at least now able to recognise his parents, who continue to spend their days and nights at his bedside.
"We are really happy that things are continuing to improve for Boris," said Hoffenheim's general manager Andreas Müller.
"He is in our thoughts every day. The players and his colleagues would love to visit him, but that is absolutely secondary right now.
"What's more important is that he receives the best possible conditions for his recovery."
Vukcevic's parents Dragan and Sonja said in a statement released by the Bundesliga club: "We are pleased that Boris is making progress, but we still ask, for our son's sake, to respect that he still has a long way to go and still needs lots of peace and quiet."