Markus Babbel fears he could get the boot at Hoffenheim after 2-1 defeat by Leverkusen
Hoffenheim coach Markus Babbel knows his job is on the line after the 2-1 defeat by Bayer Leverkusen.
Last Updated: 26/11/12 9:42am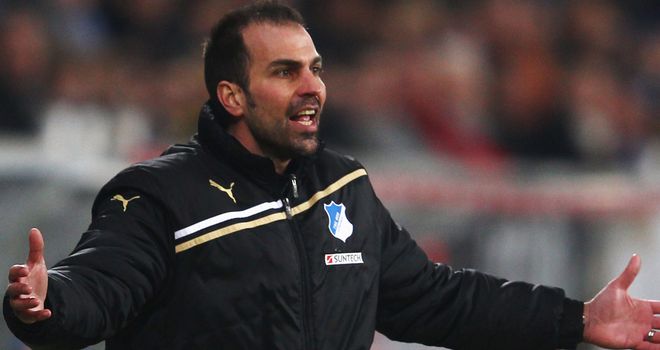 A 2-1 defeat at home to Bayer Leverkusen left Hoffenheim inside the bottom three rather than in the top six, where Babbel planned to be before the campaign started.
The former Stuttgart and Hertha Berlin coach therefore acknowledges that he may be made to pay, despite receiving unreserved backing from club owner Dietmar Hopp in recent weeks.
"I know the business; I've been around long enough," he said. "Either you are a good coach or a bad coach, and right now I'm a bad coach because the results are poor.
"Judgements are quick to be made when the results are poor, but my team are not dead - they are alive, only they are failing to reward themselves."
As a result, Hoffenheim find themselves seven points behind the top six, yet Babbel remains fully convinced about the quality of his team.
"Having potential is one thing, but showing this quality on the field is another," he told Sky television.
"We are committing too many simple mistakes. Given the players we have, it surprises me and it's getting to the point of being so stupid that I'm going to have to intervene.
"We keep on making individual mistakes. If it were just one player, then it would be relatively easy to react to it, but it's always somebody else who doesn't see the danger or underestimates it."