Bundesliga: Hoffenheim coach Marco Kurz admits play-off best his side can hope for
Hoffenheim boss Marco Kurz is resigned to having to contest relegation play-off after his side suffered another defeat.
Last Updated: 18/02/13 11:47am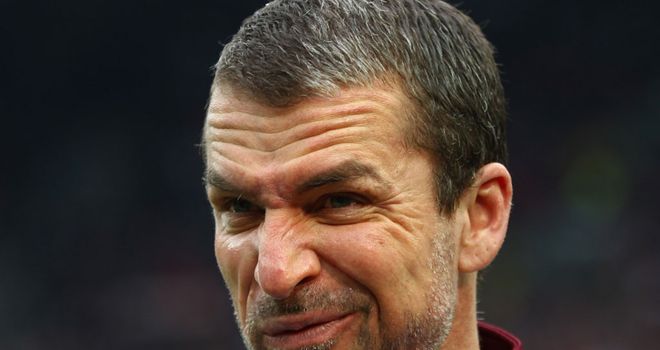 A 1-0 home reverse to Stuttgart has left the club 10 points adrift of the safety zone with 12 games of the season remaining, and according to Kurz, their only hope of staying up now is remaining in 16th and winning a play-off against the third-best side from the second division.
"We shouldn't be looking at 15th place now after such a defeat," he said.
There were even harsher words from the club's general manager Andreas Muller, who laid into the players after an abject performance.
"If you just look at our performance today, then you cannot be happy," he told Sky television.
"Only one or two players were in their normal form, the rest weren't.
"That is alarming for the coming games. I am furious about the way we played today.
"It's almost a cheek and everybody has got to ask themselves how they can go into a game in such a way. We've got to ask questions about how things continue."