Shocked by the sale
Matt Le Tissier is stunned Arsene Wenger has agreed to sell Robin van Persie to Man Utd.
Last Updated: 15/08/12 7:54pm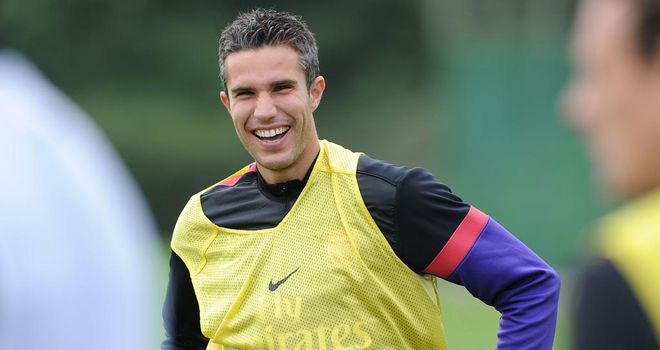 Sky Sports expert Matt Le Tissier is staggered that Arsene Wenger has agreed to sell Robin van Persie to one of his biggest rivals.
On Wednesday evening it was announced that a deal had been agreed with Manchester United for the sale of the Dutchman, seemingly bringing a conclusion to one of the summer's longest-running transfer sagas.
Van Persie is now set to discuss personal terms at Old Trafford and Le Tissier suspects United were the only side to have met Arsenal's valuation of the player.
"It's incredible really," he told Sky Sports News HD.
"I really didn't think we would see Arsenal sell their best player to Manchester United with everything that's gone on down the years between Arsene Wenger and Sir Alex Ferguson.
"I really didn't see that one coming. This must be the only club that have come in with enough money to have tempted Arsenal.
"Had a foreign club come in with a similar amount of money I'm sure Arsene Wenger would have wanted and would have preferred to have sold him abroad, rather than to one of their closest rivals."
Injury problems
After years of injury problems, Van Persie enjoyed an explosive season in 2011/12 finishing as the Premier League's top scorer and being named the PFA Player of the Year.
But Le Tissier says the 29-year-old will need find full fitness throughout the next season if he is to be a success at Manchester United.
"It's been well documented the amount of games that he's played," he added.
"But he has had a decent 18 months and hopefully, for the player's sake, you wish that he does have another injury-free season.
"He's a fantastic talent and we all want to see the best players playing as often as they possibly can.
"Hopefully he's got all of his problems sorted out on the medical side of things. The technology has come on leaps and bounds over the years with that side of things and hopefully that's sorted him out."