Liverpool, Arsenal and Championship changes feature in the Sky Sports Football Podcast
Newcastle's draw at Liverpool and Man Utd beating Arsenal make the headlines this week.
Last Updated: 05/11/12 2:27pm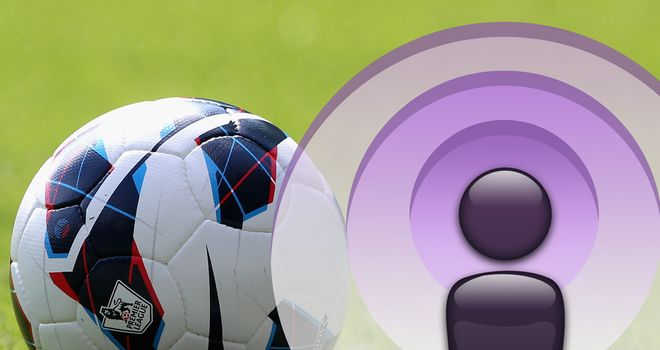 Liverpool's 1-1 draw with Newcastle on Sunday headlines the agenda as Brendan Rodgers is taken to task for his assessment of his team, and we also get to grips with Arsenal's weak display as they lost 2-1 to Manchester United on Saturday.
Joining Jon Holmes this week are Graeme Bailey and James Marshment.
As well as reviews of the action from Anfield and Old Trafford, we will be asking the following questions:
How much longer does Mark Hughes have to turn it around at QPR?
To what extent are Chelsea's off-field controversies overshadowing their season?
Are Everton really equipped for a fourth-place finish?
What should we read (if anything) into Jermain Defoe's reaction at being substituted in Tottenham's 1-0 home defeat by Wigan?
Also, Graeme gives his views on Middlesbrough's impressive Championship form and James outlines where Neil Warnock is going wrong with his Leeds United selections.
There is also praise for the FA Cup underdogs as we reflect on an exciting weekend of first-round action, and we contemplate a potential MK Dons v AFC Wimbledon match-up in round two!
To listen to the Podcast, simply download the MP3 file. The Podcast is also available via iTunes.
Let us know your thoughts on the Podcast by leaving a comment below...