Tony Cascarino tells Sky Sports News where Man United need to strengthen and who should take charge at Blackburn
Tony Cascarino gives his take on where Man Utd need to strengthen, Chelsea's form and more...
Last Updated: 27/12/12 3:29pm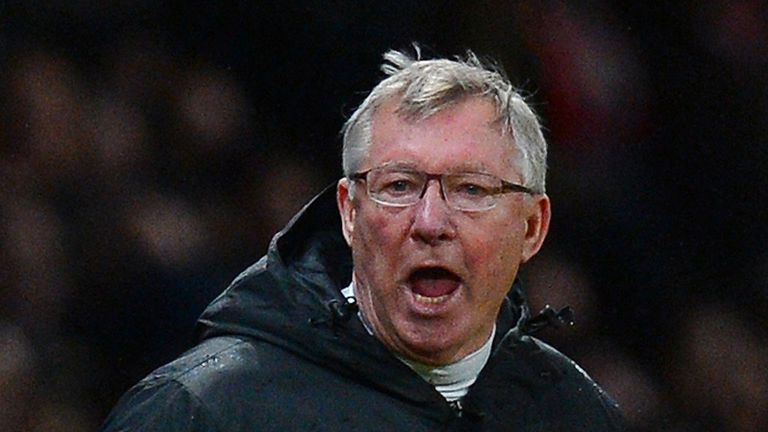 The one-time striker revealed what moves he thinks Manchester United boss Sir Alex Ferguson, who saw his side move seven points clear in the Premier League title race on Boxing Day following a 4-3 win over Newcastle, should make in the January transfer window.
Cascarino also looked at Chelsea's return to form, Frank Lampard's future, and who should succeed Henning Berg as Blackburn manager, after the Norwegian was fired form the Ewood Park hot-seat after just 10 games in charge...
Man United
"I think Man United's goalkeepers, including David de Gea (pictured) are average and I reckon Sir Alex Ferguson will buy another one in January. United's midfield is not as mobile is it once was either, and they haven't had a Paul Ince, Roy Keane, Bryan Robson-type ball-winner to interrupt play and protect the defence for quite some time, while the back four has had injuries; Nemanja Vidic has had a bad one and Rio Ferdinand has been struggling. United need to fix that to do well in the Premier League and Champions League."
Chelsea
"I said after Chelsea beat Aston Villa 8-0 that we would be daft to say that they couldn't go on an incredible run and I think they are more likely challengers to United than Man City, who have lost their edge. Rafa Benitez (pictured) has to take a whole lot of credit as he has changed the team so quickly. At the end of Roberto Di Matteo's reign, Chelsea were conceding at an alarming rate and didn't look like scoring, but now there lots of players scoring and they look very defensively sound. Cesar Azpilicueta and Victor Moses have come in on the right-hand side and David Luiz is playing holding midfield and they are now working their socks off; when they lose the ball, every Chelsea player is breaking their back to retrieve it or hunt down the opposition."
Frank Lampard
"Frank's goal ratio typifies what he is about and I would definitely give him another year because it is very hard to find players of that ability with his goal-scoring record, plus he is a clever passer of the ball, too, and does things very simply. When Arsenal were great Dennis Bergkamp always got another year, Liverpool signed Gary McAllister at veteran age and Man United have had Paul Scholes and Ryan Giggs; you have to have these types of players, not only in the dressing room but on the pitch. I think Frank will be at Stamford Bridge next season and I hope he is because Chelsea will be a poorer side without him."
Liverpool
Liverpool were outmuscled by Stoke on Boxing Day and Daniel Agger and Martin Skrtel were taken apart by Kenwyne Jones and Jonathan Walters. I think there are big problems at Anfield and the expectation on the young players is too much at the moment. Everyone is talking about the blueprint that has been set out by Brendan Rodgers (pictured) and where the club is heading, but I am not convinced by it; it's great playing football but you have to be good enough to do it, and you have to match-up to your opposition, too, and they are not doing that."
Blackburn
"Blackburn have been on a dreadful run and the fans were unconvinced by their performances to date under Henning Berg, and owners will act as they are chasing the Holy Grail of Premier League football. The Venky's have overreacted to certain things in the past, but they will put money in, especially for player wages, and there will be no shortage of applicants for the job. I look at someone like Alan Curbishley; he did great things at Charlton but has been out of the game a long time and this is the perfect job for him. He has turned around football clubs before and he can do it again."