Goals on Sunday: Peter Schmeichel says Manchester United must keep Wayne Rooney
Peter Schmeichel told Goals on Sunday that Man United must keep Wayne Rooney at Old Trafford.
Last Updated: 22/08/13 3:51pm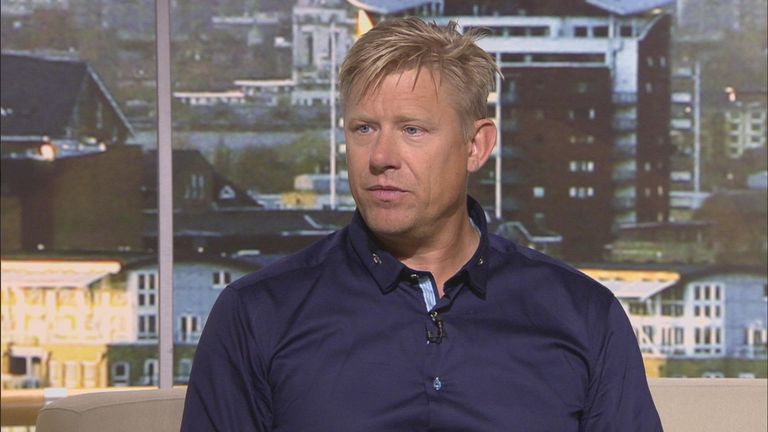 Rooney came on as a second-half substitute in Manchester United's 4-1 victory at the Liberty Stadium. The England forward set up goals for Robin van Persie and Danny Welbeck but did not celebrate either goal with the rest of his team-mates.
However, Schmeichel insisted that his subdued reaction to the goals was due to tiredness as he regains his full fitness following injury. And the former United goalkeeper is confident the friction between Rooney and David Moyes can be overcome.
"When Rooney came on yesterday he was a revelation. I am not having all this Rooney is going and he is not playing because he is leaving and does not want to be there," Schmeichel told Goals on Sunday.
"He has not played a lot. He is no fit enough to play a whole game and that is probably why he didn't start. When he came on he made two gaols: one for Van Persie and one for Welbeck.
"He came on and he ran and ran and if you have not played a lot and make those kind of runs, you are shattered. I think more than anything he was just tired."
Manchester United rejected a bid from Chelsea for Rooney earlier in the summer after tensions between the club and player increased, following Sir Alex Ferguson's assertion that Rooney had handed in a transfer request at the end of last season.
Chelsea are expected to make another attempt to sign the United forward before the transfer window closes but Schmeichel believes Moyes must keep hold of the 'irreplaceable' Rooney.
Irreplaceable
"Manchester United produce the best players in the world, or have been producing some of the best players in the world, and they are trying to buy the best players in the world," Schmeichel said.
"They don't sell the best players in the world. I don't see why Wayne Rooney should leave Manchester United and possibly go and strengthen a team like Chelsea or Arsenal, who have also been mentioned. Why would you do that? Why would you give away your player?
"No money can replace Wayne Rooney. There is no player out there that can play the way that he plays.
"We have been searching for a midfield player for a bit and it is not an easy thing. That is because it is so difficult to come in and improve what is actually already there."