Football Expert & Columnist
Graeme Souness says Man City can reach Champions League semis
Graeme Souness says both Manchester sides are potential Champions League semi-finalists.
Last Updated: 17/09/13 12:11pm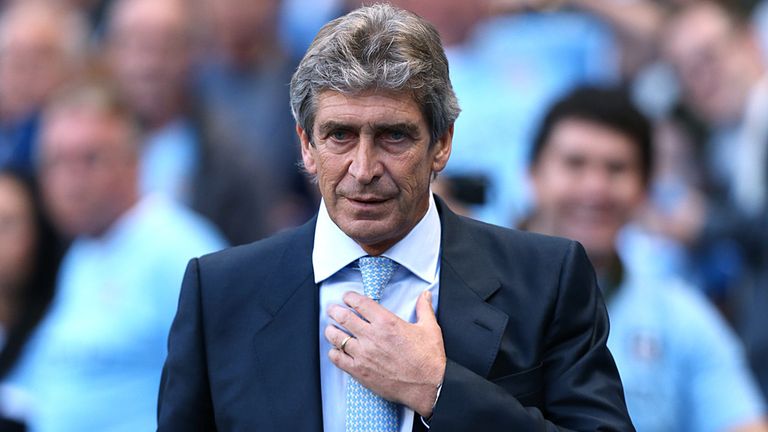 You can't call this a naïve or experienced group of players because some of them have been involved in all of the big competitions, so you'd have to put it down to bad nights at the office. It's just one of those things.
I'm trying to be logical about it and I can't see any obvious reason why they've done so badly because of the quality they had and still have. I think it may be third time lucky for them and I can see that group of players, with a bit of momentum, getting to at least the semi-finals this season.
I think Manuel Pellegrini is still coming to terms with the Premier League a little bit though. In my experience of playing abroad, the big teams tend to roll over the smaller teams. I've worked abroad in several countries and after the initial 15 to 30 minutes of a game you find that the big teams steamroller the lesser sides in the vast majority of cases.
In this country that doesn't happen. The supporters expect English teams to show a never-say-die attitude and keep going. I think Pellegrini needs to accept that and start picking his teams accordingly.
Unless somebody is carrying a knock I think you should play your strongest team. I'm not a subscriber to the idea that players need resting; I don't think the game has changed that much. He could learn a lesson from Jose Mourinho, who got his strongest team out there as much as possible during his previous time at Chelsea.
After a 0-0 draw at Stoke on Saturday, which isn't the best result, he now needs to go and get a good result on Tuesday night - and by a good result I mean he's got to go there and win.
But I think they will do that. As I've said this group of players are capable of going all the way to the last four.
In fact, I think most of the English sides are this year - although they'll have to come across a Bayern Munich, Real Madrid or Barcelona at some stage.
Man Utd v Bayer Leverkusen
Will managing in the Champions League be any different for David Moyes? No it won't.
The game of football is quite a simple game. Yes, there can be slight tactical changes and in his career as a Premier League manager, David Moyes will have been confronted by all of them.
He has been up against plenty of foreign coaches and all the different approaches that these guys might bring, so I don't see this being any big change for him.
David Moyes will have been talking to Ryan Giggs, Sir Alex Ferguson and other people who have been at Manchester United for many years. There's no mystery to it and I don't think he's going to change their approach in this competition or any other. If it's not broken, why fix it?
At Manchester United he's got a really healthy squad and they won't be looking to change their style of play or their attitude when they play in Europe, either away from home or at home. It will be more of the same.
As I mentioned above, I think all of our English teams can get to the semi-finals this year and Manchester United are certainly in the mix.
Bayer Leverkusen finished third in the Bundesliga last year to two very good teams. We saw super teams in the final at Wembley in Bayern Munich and Borussia Dortmund - and they only finished one point behind the latter. That tells its own story.
If you're going by the quality of the German teams then this should be a very good side and they'll provide a real test for Manchester United. However, they've lost André Schürrle to Chelsea and Daniel Carvajal to Real Madrid; two of what you'd describe as their star players from last season.
It will be a test for United in both games, but I'd expect them to just win at home.