Fergie, Moyes and why Arsenal can win the league: Sky Sports meets Mikael Silvestre
By Steve Turner
Last Updated: 08/01/17 5:22pm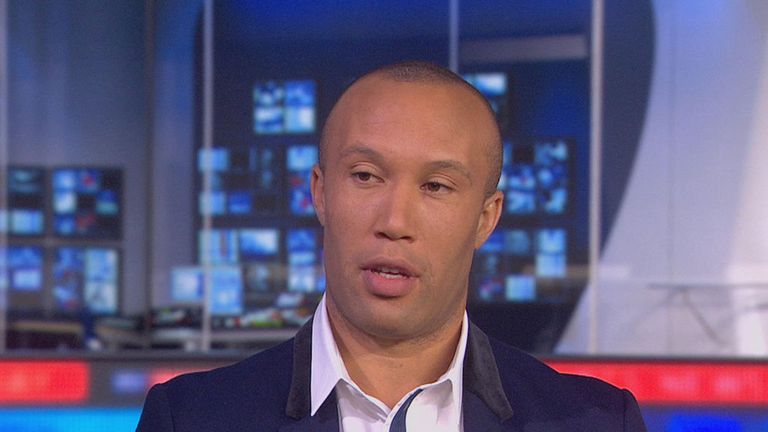 Mikael Silvestre grips the arms of his chair, twitches uncomfortably in his seat and cups his forehead in exaggerated exasperation.
Don't forget Sir Alex was the one who chose David Moyes, so he's there to help and will want him to carry on
Mikael Silvestre
The Frenchman has not, thankfully, been driven to distraction by Sky Sports' line of questioning. In fact he is re-enacting an image all-too familiar to Manchester United supporters this season: the sight of Sir Alex Ferguson shifting uneasily in the stands as the side he led to last year's title struggles under his successor.
For all Ferguson's determination to keep his counsel on David Moyes' progress, anxiety is a difficult emotion to suppress. At times the former manager has seemed a study in skittishness.
When once he could dispense with an over-worked piece of gum, summon a couple of substitutes and fortify his team in ominous pursuit of a late winning goal, the Scot now has a handle on a supporter's helplessness. As Silvestre points out: "It's just really odd to see him in the stands instead of on the bench."
Five-and-a-half-years have passed since Silvestre left Old Trafford, but he was welcomed back to train in the autumn of 2012 between spells at Werder Bremen and his current club, Major League Soccer's Portland Timbers.
That period reawakened an affection for his club of nine years, and an enduring deference to the man who helped him win five Premier League titles, not to mention a UEFA Champions League winners' medal, is immediately obvious. Ferguson, to his long-time defender, is still "the boss".
And, to some observers, that is Moyes' problem. How can Ferguson's hand-picked replacement truly mark his territory at United while English football's most successful manager remains such a visible presence?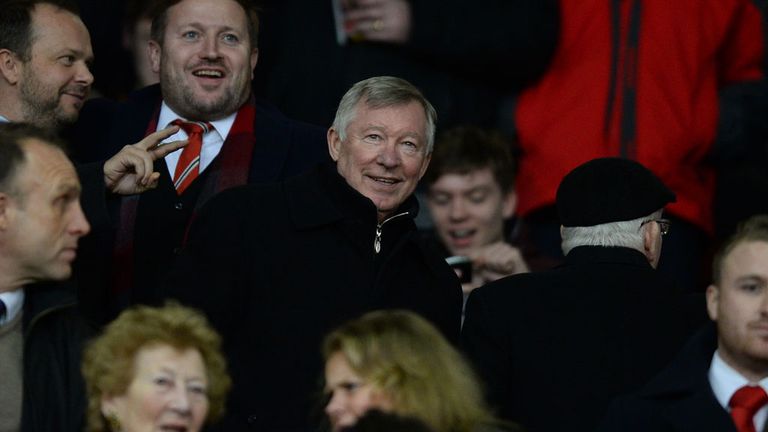 "I've seen these comments about Sir Alex moving nervously in his chair at games," Silvestre says. "But he's just like everybody else in the stands. He supports United and he's still passionate about the game - that will stay with him forever.
"He's stayed on as a director so he's there to support the new manager - there are no issues there. And don't forget he was the one who chose David Moyes, so he's there to help and will want him to carry on."
What is beyond dispute is that, even in retirement, Ferguson's stock is rising by the week as the squad he guided to the championship by 11 points in May 2013 falls further behind this season's contenders. Defeat at Chelsea left United 14 points off Arsenal's pace, surely an insurmountable deficit for a team beaten four times at home by mid-January.
"It's been difficult for David Moyes because you're following 'the man' - it adds pressure," Silvestre says. "But it's always tough when you've just won the league, mentally it's tough for a player just to repeat the same type of effort.
"It would have been tough for Sir Alex just to keep United at the top, and now in the Premier League the top five have enough quality to be dominant."
Silvestre - speaking a few days before details of a record-breaking move for Juan Mata are to emerge - stops short of endorsing Moyes as United's long-term future ("Time will tell.") and says the manager will be judged on the success of his signings this summer. Even Manchester United's pulling power, he argues, would be compromised by a failure to make the Champions League.
"For me, top four is key to keep players and add to the squad. United is a big club, but the Champions League plays a big part for players and obviously for the owners. Financially, I think it's key."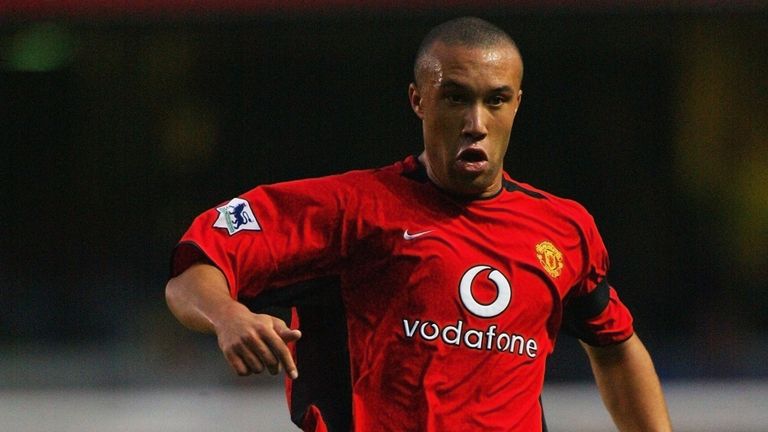 United's failure to land a glamour signing during a summer of transition at bench and boardroom level last year continues to cast a pall over their campaign. It is unclear whether Moyes ever got as far as a conversation with Cesc Fabregas, Ander Herrera, Gareth Bale or any other of his targets, but, according to Silvestre, he would do well to have his patter prepared when the time comes for talks.
"The key for the managers is the personal relationship you get into with a player: if you can touch his feelings; if you can get close enough to explain what you want to achieve; if the player believes what you are saying he will join the club. You have a very small window to get that - some managers are good at it, and some are really bad at it," he says.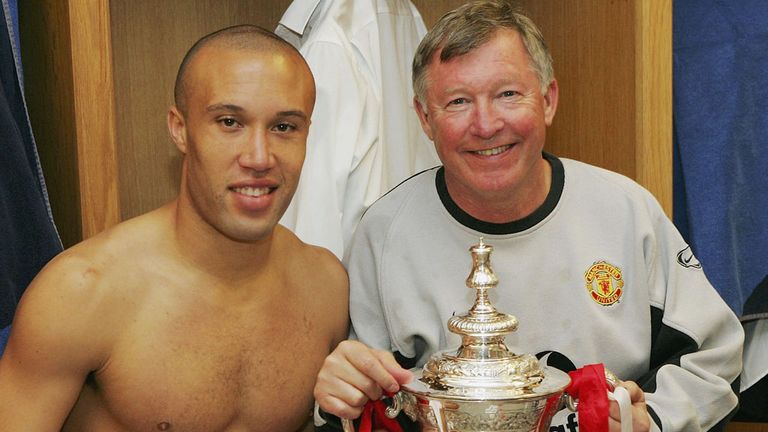 Silvestre has twice faced stark choices during his career: first when he turned down Liverpool to join United from Inter Milan in 1999 ("I spoke to Gerard Houllier, then I spoke to Sir Alex...plus United had just won the Treble.") and again, in 2008, when he took a phone call from Arsene Wenger while waiting to undergo a medical at Mark Hughes' Manchester City.
He opted to join the French contingent in North London rather than cross Manchester's divide, despite playing through the ugliest years of the United-Arsenal rivalry. Silvestre was on the premises in 2003 as Arsenal's players took a little too much pleasure in Ruud van Nistelrooy's late penalty miss, and his red card at Highbury in 2005 is a forgotten footnote to the infamous Roy Keane-Patrick Vieira tunnel row. So was there, as it seemed to outsiders, genuine animosity between the two sets of players? Apparently not.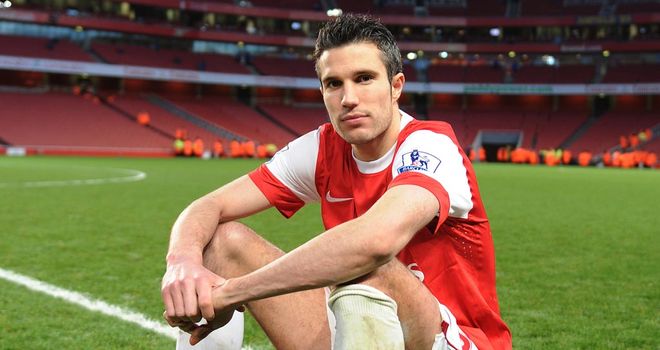 "It looked like that, but it was just for the game," explains Silvestre. "When you wear the jersey for your team you fight for it, so for me it wasn't an issue."
No player since Brian Kidd in 1974 had left United for Arsenal, and Silvestre remains one of just two men to play for Wenger's Gunners and Ferguson's United ("They have different temperaments, but they are both winners. They just express themselves differently, that's all.")
The other is, of course, Robin van Persie, and it is tempting to wonder whether, with Arsenal searching for a striker to reinforce their title credentials and United so far behind, the Dutchman might regret his decision to abandon the Wenger 'project' he bought into so whole-heartedly for so long?
"As a player, once you leave you move on," Silvestre says. "Robin was determined to leave Arsenal because he was determined to win trophies, and he won the league. At his age you would not expect him to have the same patience as some of the other players in the squad, so you could understand his point of view."
What does he make of Wenger's assertion that Van Persie is still "an Arsenal man"? After all those years at Old Trafford did he think of himself as "a United man" even as he pulled on an Arsenal shirt? Does it work like that?
Arsenal have been at the top for a while now and they have got incredible firepower up front. I think they could do it this year
Mikael Silvestre
"It doesn't really matter on an everyday routine at training, but you've been brought up with a certain mentality and style of football and you tend to keep it. For me it was nine years at United, for Robin it was seven or eight years at Arsenal, so the way you move and things like that stay with you. He learned a lot at Arsenal, just like I learned a lot at United, so you tend to keep that."
Ten days after Silvestre chose Arsenal, City were bought out by the Abu Dhabi United Group and spent upwards of £30m on Robinho, marking the start of a resurgence which now sees them in the hunt for an unprecedented Quadruple. The Arsenal of Silvestre's era, meanwhile, was all about clinging on to the high-end coat-tails of the super-rich as paying for the Emirates Stadium became the priority.
If he harbours any regret it is not evident ("I am still in touch with some of the guys."), although there is a chuckle when it is suggested Arsenal's belt-tightening at the time did not extend to protecting their goals-against column.
"There was obviously work done on defending, but the spirit was always 'go forward, carry the ball forward'. Even the defenders were asked to have an attacking mind, so sometimes the defence was let down and left on its own to cope," he says.
Times change, and the best defensive record in the division is currently underpinning Arsenal's Premier League challenge, although it is their strength at the other end of the pitch that gives Silvestre confidence this could be the year Wenger wins his fourth title.
"They've been at the top for a while now and they've got incredible firepower up front. I think they could do it this year."