Football Expert & Columnist
Jamie Redknapp: New Wayne Rooney contract would be huge boost for Man United
Wayne Rooney's new deal may cost Utd financially but they need him more than ever, says Jamie Redknapp.
Last Updated: 01/03/14 11:22am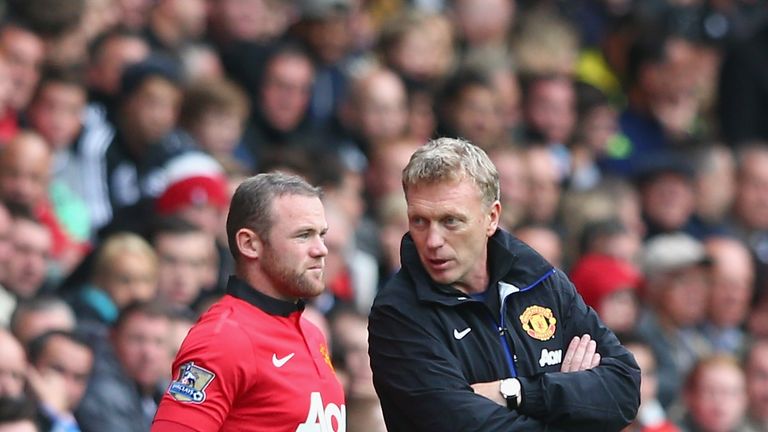 A lot of people thought the £37m United paid for Juan Mata was a sign Rooney was on his way but I couldn't have disagreed with that more.
David Moyes was handed a grenade in the summer when he took over from Sir Alex Ferguson in the form of Wayne Rooney. Ferguson had publicly said Rooney had handed in a transfer request and - although I don't think it was Ferguson's intention - that left Moyes with a major issue to deal with immediately.
However, although not a lot has gone right for Moyes this season, he's handled the Rooney situation well.
Rooney is back on side, he's been United's best player this season alongside Adnan Januzaj and he's been one of the few bright sparks in what has otherwise been an awful season for the club.
I can't see any conclusion to these discussions other than Rooney extending his stay at Old Trafford - and why wouldn't you want to keep him if you were in charge at United?
Yes, it sounds like it's costing United a lot of money - and he was already their highest paid player - but what would United have gained from selling him?
There would have been no upside; they've just put their money where their mouth is by bringing in Mata, now it's time to re-build the team around these key players and get back towards the top of the Premier League.
It's not for me to comment on how much he's getting paid or how much he deserves, the important thing is that he's staying.
At the moment there's only four or five in that United squad who David Moyes thinks 'you're the type of player I want' - and Rooney is one of those.
The rest of the team are on trial right now and they've got to show they have the character and determination to put on that red shirt and play with pride.
There's also talk that Rooney could be made captain in the future and, given the fact he knows the fabric of the club inside out, he wouldn't be the worst choice in the world.
Jamie is backing a 1-1 draw between Crystal Palace and Man Utd at 11/2 with Sky Bet
However, if Moyes did choose to hand the armband to Rooney it would show exactly what he thinks of him and who his number one striker is.
A big change this season has been the shift in the dynamic up front. Robin van Persie was top dog under Ferguson and he made the Dutchman feel like a god. But this year he's not had the same love and his performances haven't been as good.
Tough
The United players took a break in Dubai after their 0-0 draw with Arsenal and they'll need to be fully refreshed and ready to go when they arrive at Selhurst Park on Saturday because they'll be in for an incredibly tough game.
Since Tony Pulis has got hold of this Crystal Palace team they've been a different proposition completely. They've taken 16 points from a possible 21 at home since he arrived in November and have caused visitors a lot of problems on their own patch.
They're horrible to play against, get set pieces, get goals, defend well as a unit, are incredibly fit and they've added a bit of quality in the window in Tom Ince and Joe Ledley.
Tom's dad Paul will be in the studio with us on Saturday Night Football and it will be interesting to see what he says about his son.
Tom is certainly a very talented footballer and, like Ledley, scored on his debut to help Palace to an impressive 3-1 win over West Brom in their last Premier League match.
I actually think this is a very difficult game to call; it's going to be so tight.
United are playing with a real lack of confidence and I can see this being a 1-1 draw. United fans won't be happy with that and it's the sort of result Moyes won't like either, but this Palace team are right up for it they've got pace going forward and they're defensively strong.
If the visitors do click you could perhaps see them opening Palace up - but a lot of teams have gone to Selhurst Park this season and found that very difficult to do.