Gary Neville: Man United derby games more pressurised than Olympiakos clash
Davis Moyes' men must perform against Liverpool and Man City
Last Updated: 13/03/14 2:03pm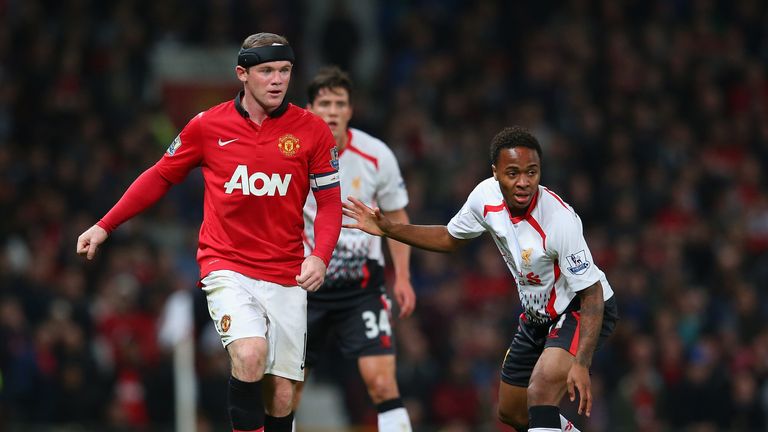 David Moyes' side will play Liverpool, Olympiakos, West Ham and Manchester City - all live on Sky Sports - in the space of 10 days, and know they have to overturn a 2-0 deficit against the Greek champions to progress in Europe.
But even though that is the only competition they have a chance of winning this season, Neville says it will be the most comfortable game for the United players, and that the supporters will be more concerned about the matches with bitter rivals Liverpool and City.
He told the Sky Sports' Champions League Podcast: "If you were say to me 'which game are they more likely to win 4-0 or 3-0?' it would be Olympiakos.
"That's the game. Even just to win the match, it would be the easiest of the four. West Ham on the Saturday will be tough and City and Liverpool go without saying.
Bad
"For me, the game they are more likely to win is Olympiakos. It's whether they can win it by the scoreline they desire.
"I disagree it's the game with the most pressure. Manchester United fans locally probably don't think they are going to go through.
"What Manchester United fans don't want on Sunday or a week on Tuesday is embarrassment.
"They don't want their biggest rivals historically and rivalry-wise to come into their own back yard and make them look as bad as they've been at times this season.
"For me, the danger games for Moyes and United are the two derby games against Liverpool and City. The Olympiakos game of course has a pressure to it, but I think they will win that match.
"Whether they can go through is the only question."
Level
Neville admits his former club were poor in Greece a fortnight ago, but says they have a good chance of turning the tie around if star players like Robin van Persie and Wayne Rooney perform to their best.
And he believes they can make it uncomfortable for Olympiakos at Old Trafford on Wednesday evening.
"They are not playing against a great side next week," he added.
"Make no mistake about it, they are playing against an Olympiakos team that in the first leg had a couple of shots on goal and they went in.
"They were the better team, don't get me wrong, but Manchester United were so bad and Olympiakos probably got to the level that they can get to.
"At Old Trafford, there hasn't been much evidence of them winning games 3-0, 4-0 or even 4-1 - but you could see that could happen."
To hear more from Gary Neville, Martin Tyler and Geoff Shreeves on the clubs in the Champions League, download the Sky Sports Champions League podcast now.