Man Utd v Bayern Munich: Gary Neville says staying in tie is main aim
Gary Neville says it will be hard for a depleted Man Utd to stay in the tie when they host Bayern Munich.
Last Updated: 01/04/14 11:58pm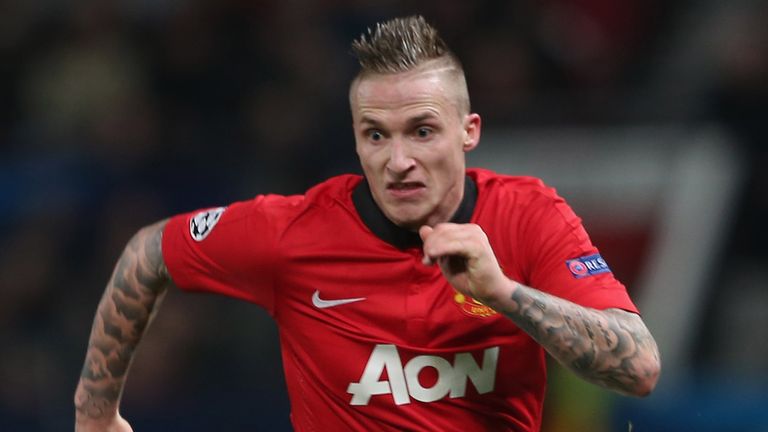 David Moyes' side go into the home leg of their Champions League quarter-final against the defending champions with Robin van Persie ruled out through injury, Rafael doubtful, Patrice Evra suspended and Juan Mata cup tied.
Neville says it's hard to see how a team that has been comfortably beaten at home by both Liverpool and Manchester City in the last few weeks will be able to cope with Pep Guardiola's side, given the list of absentees.
The former United full-back told Monday Night Football: "They've got problems in defence. Rafael went off at the weekend and you wonder if Phil Jones will go to right-back.
"Rooney will play up top and Mata can't play, so in some ways David Moyes might be forced into making a lot of decisions. Will Ryan Giggs come back in because of his performance last time in Europe and his experience?
"I haven't spoken to my brother [first-team coach Phil Neville] about it because I come on these shows and I'd rather not know. My view is they've got to somehow try to get to the second leg - and that's going to be tough.
"If you think about the last two home games against real tough opposition - Liverpool and City - and Bayern Munich are better than those two teams.
"It's been so incredibly tough."
Fancies
Neville expects Rio Ferdinand to partner Nemanja Vidic in defence for the first time since the 2-0 defeat at Olympiakos in the last round, while Alex Buttner is expected to deputise for Evra at left-back.
He called on Moyes to play quick forwards who will help out at the back, but says some of Bayern's attacking players will be licking their lips at the prospect of facing United's current back four.
"You look at Franck Ribery, Arjen Robben and Toni Kroos," Neville added.
"Robben will be up against Buttner who's not played a lot of football. Robben has spoken this week in the press about how he fancies this game - and you can see why.
"Vidic and Ferdinand haven't played too many games together. They played away in Olympiakos and it was difficult for them.
"Can they push up the pitch? It would be difficult for Rio and Nemanja to push up and leave the space behind for Ribery and Robben.
"They are going to have to have depth in the game and probably counter-attack on them, which means the likes of Antonio Valencia, Danny Welbeck, Shinji Kagawa and Rooney - the people who are mobile and can get from box-to-box quickly - are the types you would want to play with the back four that United are going to have out."